Justice Department Taking Closer Look at Google, Motorola Deal, Requests More Info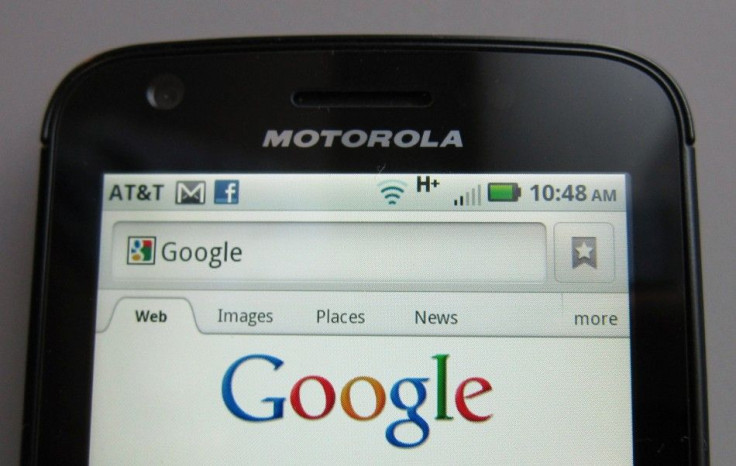 The U.S Justice Department has requested more information from Google regarding its $12.5 billion bid for Motorola Mobility, Google said Wednesday.
We know that close scrutiny is part of the process and we've been talking to the U.S. Department of Justice over the past few weeks, Google senior vice president Dennis Woodside said in a blog post. Today we received what is called a 'second request,' which means that the DoJ is asking for more information so that they can continue to review the deal, Woodside said, adding that the practice was routine.
Motorla Mobility also said it would cooperate and expected the transaction to be closed by the end of the year or early 2012, according to a filing with the Securities and Exchange Commission. Google announced in August that it planned to buy Motorola Mobility.
The move is likely to prolong, and potentially complicate, the review process.
While this means we won't be closing right away, we're confident that the DoJ will conclude that the rapidly growing mobile ecosystem will remain highly competitive after this deal closes, Woodside said. We believe strongly this is a pro-competitive transaction that is good for Motorola Mobility, good for consumers and good for our partners.
Google's move to buy Motorola's cellphone business has the potential to reshape the Internet company's fortunes in the mobile world; it would also be the largest purchase in Google history - by a long shot - dwarfing its $3.1 billion purchase of online advertising from DoubleClick. Perhaps more important, it would allow Google to compete in the business of making smartphones, tablet computers, and cable set-top boxes.
The deal would also give Google a litany of patents - roughly 17,000 --- to defend itself against a series of lawsuits against its Android software, which powers more than 150 million devices worldwide, The Wall Street Journal reported.
The Motorola bid, however, must pass a review by the Justice Department's antitrust division.
According to people close to the deal, Google's motivation, in addition to the trove of patents, is to be able to have its say in the design of the gadgets , not only in the way the gadgets work. This is an attempt at the sort of control Apple has over its products.
Google Chief Executive Larry Page said in an interview that Google will continue to promote its software to phone makers that compete with Motorola.
The strength of Android has been its diversity, and we have 39 handset makers that use the software, he said.
Charles Golvin, a Forrester Research analyst, still sees the potential for conflict, however.
Google is in the business of supplying software to hardware makers, and buying one of those hardware makers isn't going to endear them to the rest of their customers, Golvin said.
The boards of directors of Google and Motorola Mobility have unanimously approved the deal. The acquisition will also require regulatory approvals from the European Union.
The U.S. Federal Trade Commission is also conducting a probe into Google's Internet search and advertising business as previous Google acquisitions have been looked at closely by U.S. and European regulators.
© Copyright IBTimes 2023. All rights reserved.
FOLLOW MORE IBT NEWS ON THE BELOW CHANNELS