Justin Bieber Celebrates Wife Hailey's 26th Birthday In Tokyo [Photos]
Justin Bieber shared a series of photos and posts from his wife, Hailey Bieber's 26th birthday celebration. The couple celebrated the special day in Tokyo, Japan.
In the first photo shared on Instagram on Tuesday, Justin can be seen sitting in a cafe with Hailey, who is seen blowing off a candle placed on a plate full of seemingly salad. "ILY TOKYO," the 28-year-old Canadian singer captioned the post.
The next photo featured Hailey posing with her friend, wearing a black jacket with a red t-shirt. Justin was also seen in the background of the photo. In the third photo, Justin seems to be enjoying Japanese cuisine in a restaurant.
He also shared a few solo snaps of himself from the Tokyo trip.
Justin also shared a separate post, flaunting the massive fish head kept on the dining table. The singer posed with his wife and television producer, Ryan Good, who commented on the post, "Best dining experience of my life. Love you guys."
The "What Do You Mean?" star also shared another post that featured him and the model on a flight, clicking selfies together. While the singer donned a white outfit with a pink beanie cap, Hailey wore a black hoodie.
Justin also dedicated another post for his wife and shared a series of intimate and sweet photos. He captioned the post, "HAPPY BIRFDAY (in Japan) TO MY FAVORITE HUMAN BEING XOXO YOU MAKE LIFE MAGIC 😭 OBSESSED WITH EVERYTHING ABOUT YOU. LOVE YOU BUM BUM."
Hailey, on the other hand, also posted a series of photos to reveal the blast she had on her birthday. In the photos, the model flaunted a white fur coat with denim jeans alongside some delicious-looking food photos.
The photos also featured Hailey hugging a bear mascot and posing with other friends at Tokyo Tower, which was built in 1958.
In the wake of her birthday celebration, the model announced a new limited edition Peptide Lip Treatment in Vanilla Cake flavor.
"Yummy birthday treats," she wrote alongside the post on Instagram last week. "Grab it solo or in this cute Birthday Duo, paired with our Peptide Glazing Fluid. see you 11/22 at 8 am PST."
Hailey and Justin got married in 2018, and since then, they have been actively sharing posts on social media featuring each other on several occasions.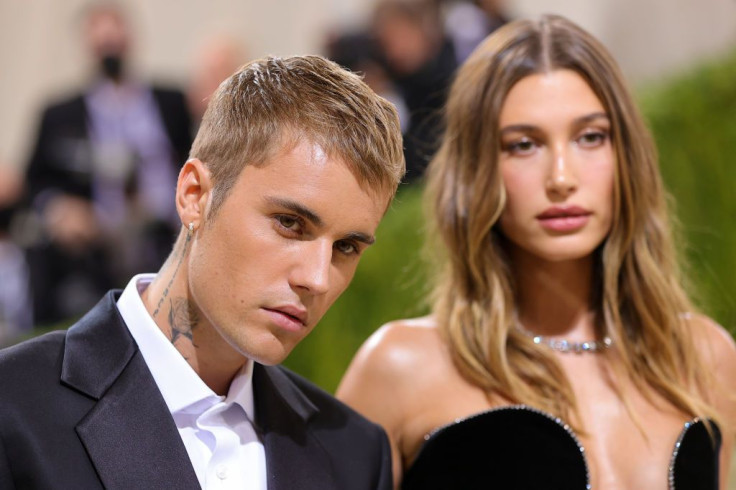 © Copyright IBTimes 2023. All rights reserved.