Justin Bieber Cries On Stage At Mexico Concert, Says He Has 'Hope For Humanity' [Watch]
KEY POINTS
Justin Bieber shared on Instagram footage of him crying on stage during a concert in Mexico
Followers and fans left comments of love and support on his post
Bieber also delivered an emotional speech during his concert, telling the audience his tour was about "unity and acceptance"
Justin Bieber surprised fans when he broke down in tears in the middle of a recent concert.
The 28-year-old Canadian singer shared on Instagram a clip of the moment he cried in front of the audience while on stage in Mexico as part of his "Justice World Tour."
"Tears fill my eyes with hope for humanity," he wrote in the caption.
The moment occurred not long after a mass shooting at Robb Elementary in Uvalde, Texas, left 19 children and two teachers dead.
While Bieber did not directly address the tragedy, many of his followers left comments expressing similar sentiments as him.
"God, bring peace to the world," Nathan Davis Jr. commented, as Dani and Dannah Lane added: "Praying for world peace and harmony."
"This shows how kindhearted our JB is," one fan wrote. Another follower opined, "I'm gonna go cry now, thanks."
"I just want you to smile, Justin, you're strong. We love you so much," a fifth person commented.
During the concert, the "Sorry" crooner also delivered an emotional message, saying that his tour was about "unity and acceptance."
"Everybody is equal. In this world, there's a lot of division and a lot of racial injustice, but we get to be the difference makers. We get to stand together and unite and celebrate amongst one another because we are all the same," he said in concert footage he posted on Instagram. "Racism is evil and it is diabolical, but we're in this together and I love you so much."
"INJUSTICE ANYWHERE IS A THREAT TO JUSTICE EVERYWHERE," Bieber wrote in the caption of his post.
Bieber previously spoke out regarding mass shootings during one of his concerts.
After a gunman killed 10 people in a racially motivated shooting in Buffalo, New York, earlier this month, the Grammy winner held a moment of silence during his concert in the city, Entertainment Tonight report.
"As you know, there's been tragedy in the city, but what we're gonna do tonight, is we're gonna honor those people, and I would love if we could just take a moment of silence," he told the audience. "That would mean a lot to me."
The "Stay" singer also said that there is "so much division" and "so much racial injustice" in the world before reminding the crowd to be "the people who continue to have the conversations with our friends and our families and our loved ones, who continue to be allies."
Bieber is set to visit 20 countries for his six-leg "Justice World Tour."
Legs 3, 4, and 5 will be in South American countries, including Brazil, Chile and Argentina. He will also hold concerts in South Africa, Israel, Australia and New Zealand from September to December.
The sixth and final leg will be in Europe, where he will visit 16 different countries in three months before wrapping in March 2023 in Krakow, Poland.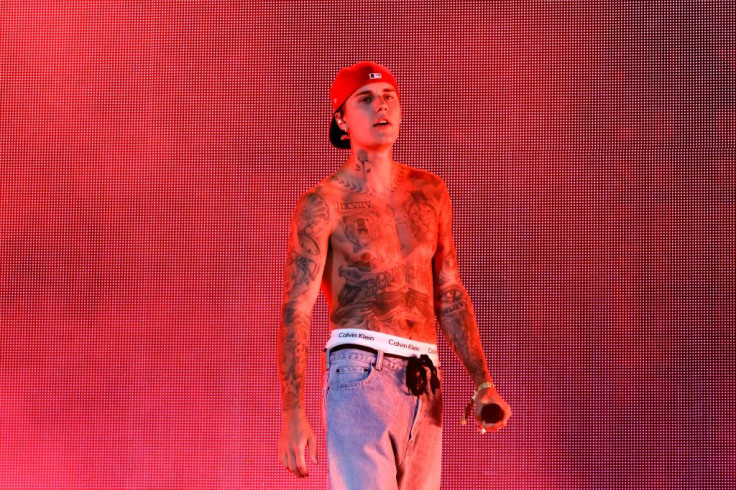 © Copyright IBTimes 2023. All rights reserved.