Justin Bieber, Hailey Baldwin Marriage: Couple's Relationship Predicted To Become More Chaotic In 2020
KEY POINTS
Justin Bieber and Hailey Baldwin are said to be facing more marital challenges this year
Expert numerologist Glynis McCants said 2020 is the good year for the pair to have a baby
Hailey Baldwin is, reportedly, proud of Justin Bieber for admitting his mistakes in the past
Justin Bieber and Hailey Baldwin tied the knot twice. After having a private civil ceremony in New York on Sept. 13, 2018, the lovebirds had a larger celebration that took place at the Montage Palmetto Bluff in Bluffton, South Carolina on Sept. 30, 2019. However, even after exchanging their wedding vows, the pair was still hounded with various issues and controversies.
Recently, Glynis McCants made a fearless prediction about the fate of Justin and Hailey's marriage in 2020. The expert numerologist claimed, via the Feb. 17, 2020 issue of NW Magazine, that the "Yummy" singer and his wife will continue to face challenges in their relationship this year. Glynis claimed these predicaments will cause a major breakdown in communication.
"This couple share the numbers 4, 4, 8 and 1, which gives them a Soulmate Connection. However, the 4 and 8 vibrations tend to learn the way, so it'll never be easy relationship. Add to that the fact that they share three Challenge numbers out of six in their chart comparison and this marriage will always be a 'work in progress,'" Glynis said.
"Hailey, however, has a 7 in her chart, which is all about finding a faith they can believe in. Since Justin is very into his religion, Hailey can relate and her 7 energy helps them as a couple. The 9 Life Path has issues with abandonment and wants a family where they feel they belong. Hailey has a 6 in her chart – the number for family and nurturing. If they decided to have a child, it would be very good for their relationship," she went on.
Because of this, Glynis McCants advised Justin Bieber and Hailey Baldwin to portray the "right attitudes" whenever they are feuding and they must be willing enough to compromise so they could survive all their marital trials together. The couple has yet to comment on the Glynis' statements.
Meanwhile, HollywoodLife.com reported that Hailey is "proud" of Justin for admitting his slipups after his split from Selena Gomez. On Tuesday, the "Sorry" singer revealed, during an interview with Zane Lowe on Apple Music, that he was still in pain when he started going out with Hailey.
"…Hailey really loves the person he is and is very proud that he can talk about his mistakes with his exes like Selena because she is getting the best version of him ever," an insider told the entertainment news publication. "Hailey and Justin aren't going to focus on Selena specifically and that is why he never really named her but they both hope that she can forgive him after this latest reveal and finally be able to move on," it continued.
To recall, Justin and Hailey Baldwin sparked romance rumors after they were sighted attending a service at Hillsong Church together. The duo got engaged six months after the "Baby" hitmaker broke up with Selena Gomez, who released a new song titled "Lose You To Love Me," which is said to be too parallel to her relationship with Justin Bieber, last year.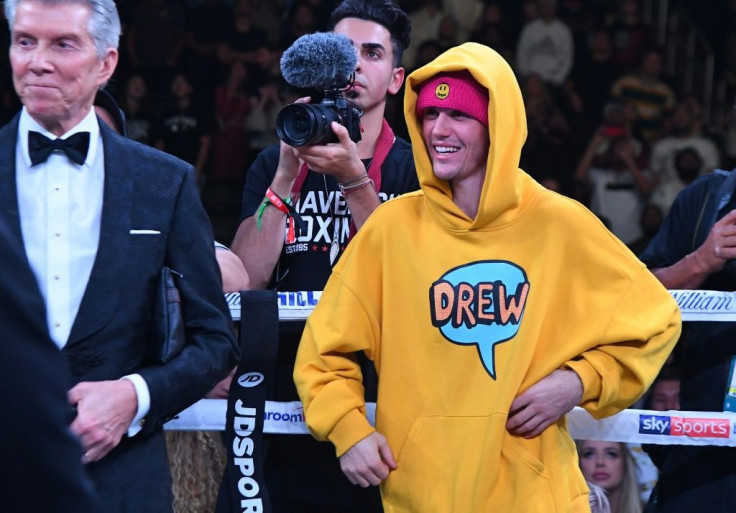 © Copyright IBTimes 2023. All rights reserved.