Justin Bieber Wants Ex-Girlfriend Selena Gomez To See His Hailey Baldwin Kissing Photo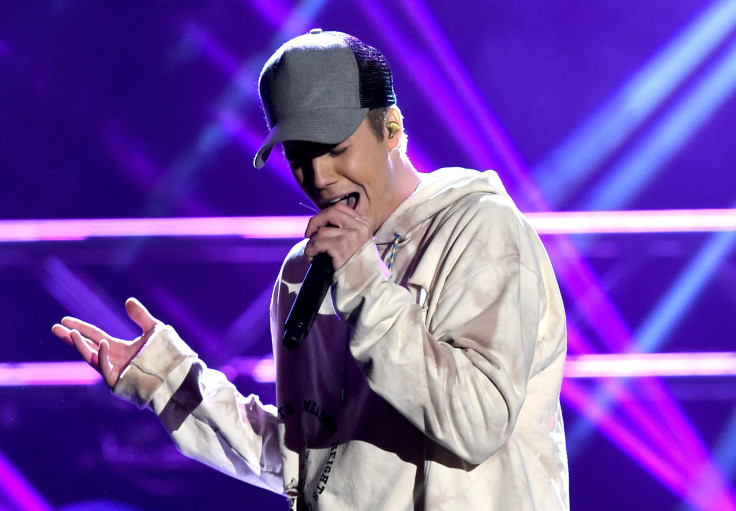 Justin Bieber wants his ex-girlfriend Selena Gomez to find out about his rumored relationship with model Hailey Baldwin online, Hollywood Life reported Sunday. Bieber posted a series of photos on Instagram featuring Baldwin as the two attended a new year's party hosted by Leonardo DiCaprio on the Caribbean island of St. Barts.
Among his latest photos, the one that caught attention of Bieber's fans was that of the Canadian singer and the 19-year-old model kissing. According to Hollywood Life, the racy photo suggested that Bieber wanted to show that he was over Gomez.
"Justin is not looking for permission from Selena, he also is not looking to check in with her either," a source told the entertainment website. "He is going to do what he wants to do and Selena can deal with it the way she deals with it. If Selena wants to know about Justin's hookups she can find out online."
In December, the 21-year-old "Sorry" singer posted a throwback photo of 23-year-old Gomez, sparking rumors that he was jealous of her relationship with One Direction star Niall Horan. He also posted another photo from the time the two were together, which showed him and Gomez holding hands while walking.
Bieber was also rumored to be in a relationship with Kourtney Kardashian, reportedly shocking Gomez's and Kardashian's families. Gomez, who reportedly confronted him over the matter, believed the alleged romance was "incestuous."
© Copyright IBTimes 2023. All rights reserved.