K-Pop Arrests: Two Major Korean Pop Stars Jailed For Sexual Assault
The massively popular K-Pop music industry is reeling after the bombshell sentencing Friday of two major male stars who were convicted of sexual assault.
Jung Joon-young, 30, and Choi Jong-hoon, 29, were sentenced to six years and five years in prison, respectively. Jung and was additionally found guilty of filming sexually explicit material of women against their will and distributing the footage online through a group chat. Both will also be required to take part in 80 hours of a sexual violence prevention and treatment course.
Known as the "Burning Sun Scandal" after the high-end club of the same name in Gangnam, the allegations against Choi and Jung surfaced in March of this year and have involved other celebrities, as well as police. The investigations into the two men grew out of a broader probe into Seungri, a member of the boyband Big Bang. Seungri, 28, has since announced his retirement from the South Korean entertainment industry.
Seungri was also a member of the online group chat with Jung and Choi. The chat involved the sharing of secret sex tapes and the joking of drugging and raping women, the Seoul Central District Court said. Four other stars involved with the chat have since retired from the industry.
The allegations against the pop stars come as the K-Pop industry and South Korea have taken a stronger stance against sex crimes. In 2018, thousands of women in the country took to the streets to protest the continued proliferation of illicit, voyeuristic recordings of women. In March, it was reported that 1,600 women and men, had been secretly filmed in their hotel rooms and had their private moments live-streamed online.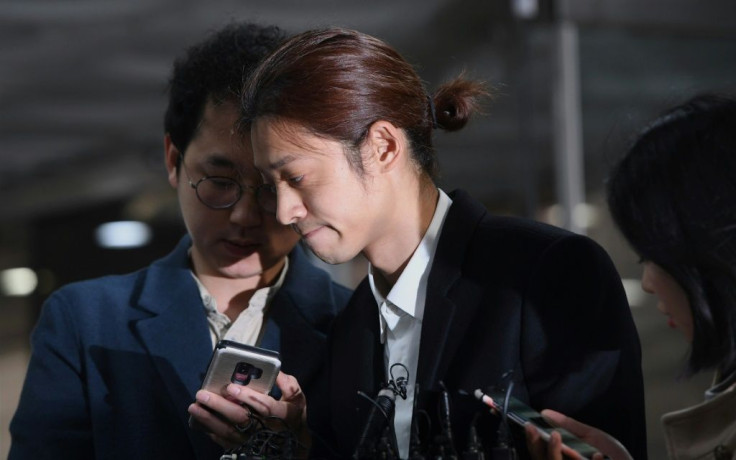 © Copyright IBTimes 2023. All rights reserved.