Kaley Cuoco Lip Syncs To Taylor Swift's 'Blank Space' With Adopted Dog Rex In Hilarious New Instagram Video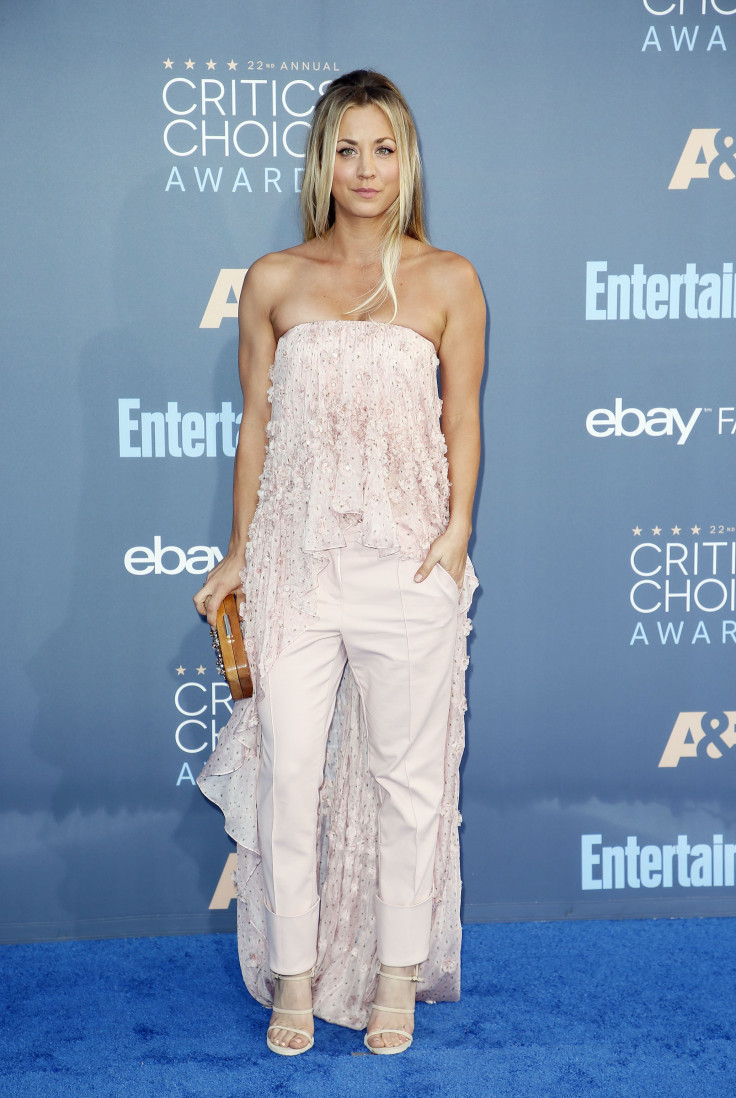 Kaley Cuoco recently posted a hilarious video of herself lip syncing to Taylor Swift's hit song, "Blank Space." In the clip posted on her Instagram account, the 31-year-old actress moves her body to the beat of the song while holding her adorable rescued dog, Rex, who is also jamming to the tune of "Blank Space."
Just a day ago, the actress also posted a photo of Rex taken when she brought the dog to the set of her hit CBS sitcom, "The Big Bang Theory." While there, Rex was photographed lounging inside the black thermal jacket that she was wearing. Cuoco expressed difficulty in parting with Rex when she has to start working.
Cuoco is a supporter of various animal rights organizations. She also helps promote the rescuing and adopting of dogs that don't have a home or that are in danger of being euthanized. Over the past couple of years, the actress has adopted a slew of dogs of different breeds. In 2014, she and her then partner, Ryan Sweeting, adopted a puppy named Ruby. According to E! News, Ruby joined Cuoco during one of her segments for the publication. She couldn't get Ruby off her mind so she decided to come back and adopt her.
Following her divorce from Sweeting in 2015, Cuoco adopted another dog named Chester. Cuoco and Chester were linked together through the help of Paw Works, an animal rescue organization that is situated in Southern California. As of late, approximately 2,300 animals have already been sent to their permanent homes within just three years. Cuoco is also actively involved with the organization.
© Copyright IBTimes 2023. All rights reserved.