Kaley Cuoco Posts Sentimental Message On Instagram, Thanks Family For Supporting Her Through The 'Drama' Of 2015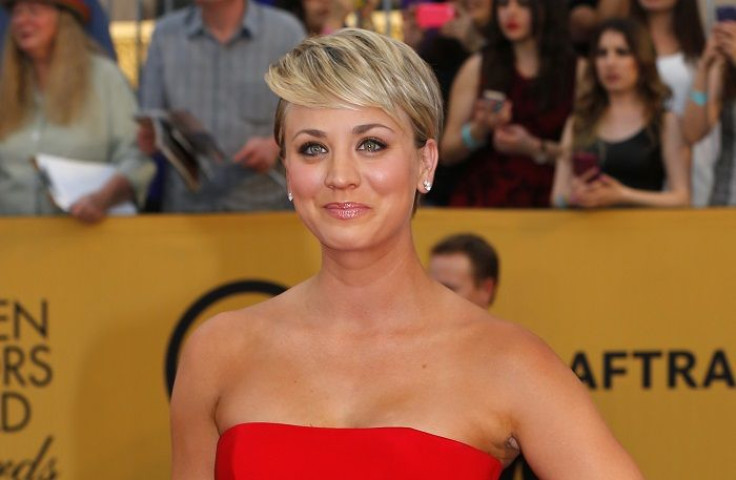 With 2015 nearly coming to a close, actress Kaley Cuoco is already reflecting through the good and bad things that happened to her in 2015.
The "Big Bang Theory" star shared a nostalgic black and white picture of her family on Instagram on Monday, Dec. 21, People magazine reported. She also included a lengthy message on the social media platform which shared how her family spends the Christmas holidays. She also took the chance to thank her family for being there for her in 2015.
She wrote on Instagram, "Every year my family has an incredible get together that involves everyone from gran parents, grandkids, second and third cousins, babies, tons of food and Christmas carols. There have been many precious lives lost over the years but even so, we still make this happen. Thank you @eugeniamarrone for keeping the tradition alive!"
Cuoco also made mention of how the old family picture she uploaded showed her younger version of her grandmother, along with other family members, as well as several children. She stated on Instagram, "Someone showed me this photo last night. My Grams is right there in the middle. Through all the craziness, drama, gossip, tears, and life that has happened this last year, seeing these people who know me quite well, made me oh so very happy."
The year 2015 has been eventful for the actress, it saw her separation from former husband Ryan Sweeting after nearly two years of marriage. In a statement released to Entertainment Tonight in September, the actress' rep shared that the two "have mutually decided to end their marriage. They ask for privacy at this time. No further statement will be issued regarding this matter."
Meanwhile, Cuoco has been trying to move on from the divorce and has even had her marriage tattoo covered up. The said tattoo bore the roman numeral of "12 31 13" which was the date that she and former husband Sweeting got married.
She also shared a picture of herself on Instagram while the tattoo artist worked on covering the marriage tattoo. She captioned the image, "Thank you @nero_sct @studiocitytattoo for helping me right my wrongs.. note to self- do not mark your body with any future wedding dates #under30mistakes #donttakeyourselftooseriouslykids."
© Copyright IBTimes 2023. All rights reserved.