Kansas Bill Could Legalize Spanking That Bruises Children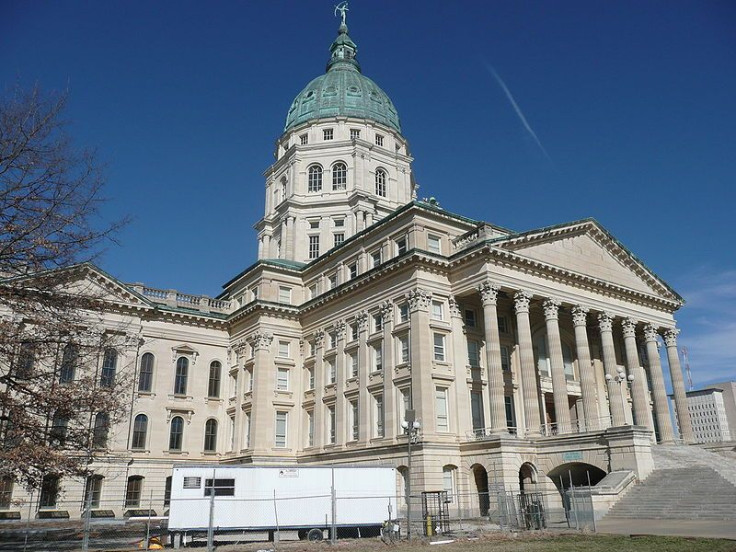 A new bill proposed in Kansas would allow schoolteachers and caregivers to spank children hard enough to leave marks and bruises.
The bill, HB 2699, would define legal corporal punishment as 10 strikes of a bare hand to a child's clothed buttocks and acknowledges that "the redness or bruising may occur on the tender skin of a child as a result." It would also allow parents to give anyone, including teachers, permission to similarly spank their children.
Though the bill continues to ban hitting children with fists, switches or belts, current Kansas law only allows spanking that doesn't leave marks, and HB 2699's endorsing of spanking that can bruise children has led to outrage. Both Slate and Daily Kos, a liberal political site, have attacked the bill for condoning child abuse at the hands of parents and teachers.
Sponsor Rep. Gail Finney, a Democrat, was quick to defend the bill, saying that her legislation isn't designed to legalize child abuse, but to sharply define corporal punishment in Kansas.
"What's happening is there are some children that are very defiant and they're not minding their parents, they're not minding school personnel," Finney told the Witchita Eagle. "What it does is it tries to give a definition. … But it does not allow hitting, punching, beating, because that is still considered abuse."
McPherson Deputy County Attorney Britt Colle has also defended the proposed legislation, telling KCTV news that HB 2699 sets hard limits on how parents can punish children.
"This bill basically defines a spanking along with necessary reasonable physical restraint that goes with discipline, all of which has always been legal," Colle said. "This bill clarifies what parents can and cannot do. By defining what is legal, it also defines what is not."
Still, all of the debate could be a moot point. According to the Kansas City Star, Rep. John Rubin, chairman of the House Corrections and Juvenile Justice Committee, says he has no idea if the committee will even consider the bill.
© Copyright IBTimes 2023. All rights reserved.