Kanye West Blames 'Jewish Media' For Business Losses In Fresh Anti-Semitic Tirade
Kanye West, now known as Ye, once again went on an anti-semitic rant, claiming that the "Jewish underground mafia media" narrowed down his identity to just a "rapper."
Ye made these remarks in an interview with Chris Cuomo on his show on NewsNation Monday night. Speaking from his car seat, Ye joined Cuomo for a chat that spiraled quickly after the rapper went on to complain about the Jewish community and how an attempt was made to block him from earning money.
He called out the "Jewish underground mafia media" for narrowing down his identity to just a "rapper" whereas he would have much preferred if they'd addressed him with other titles including "billionaire" and "businessman," Washington Examiner reported.
Cuomo interjected saying there's no Jewish media cabal and it could either be a figment of Ye's "imagination or a projection of prejudice."
Ye also referred to his Paris Fashion Week stunt, featuring Candace Owens, in his remarks to target the Jewish media. "When I wore that White Lives Matter t-shirt, the Jewish underground media mafia already started attacking me. They canceled my store, SoFi stadium shows," Ye said.
"They have the press saying on 78 outlets that when I was arguing with Pete Davidson and Trevor Noah, they called me an abuser for arguing with people about my ex-wife and my family, and when I get to see my kids and when I don't," he continued.
"And they just immediately disrespect me, they keep this crazy narrative going. They never call me a billionaire. We never talk about even one right here, Hey, tycoon, billionaire, visionary, inventor. These are never used," Ye ranted.
Cuomo, on the other hand, tried to assure Ye that the wealthy Jews were not conspiring against him or his business. "You may have had bad business dealings with people, OK. It's about those people, it's not about religion or faith," Cuomo said.
As the anchor warned Ye about a domino effect from his continuous attacks on the community, the rapper double-downed on his claims that the Jewish cabal is working against him. He also pointed out a huge percentage of Hollywood executives belong to the community.
Later in the interview, Cuomo also asked Ye if his anti-semitic comments violated the community guidelines of social media apps, including Instagram and Twitter. The 'Highlights' hitmaker attempted to counter Cuomo by pulling out an informal fallacy. "I classify as Jew also, so I actually can't be an antisemite," he said, adding that "I don't believe in that term."
The two social media platforms locked Ye out of his accounts on Oct. 9 because of antisemitic posts.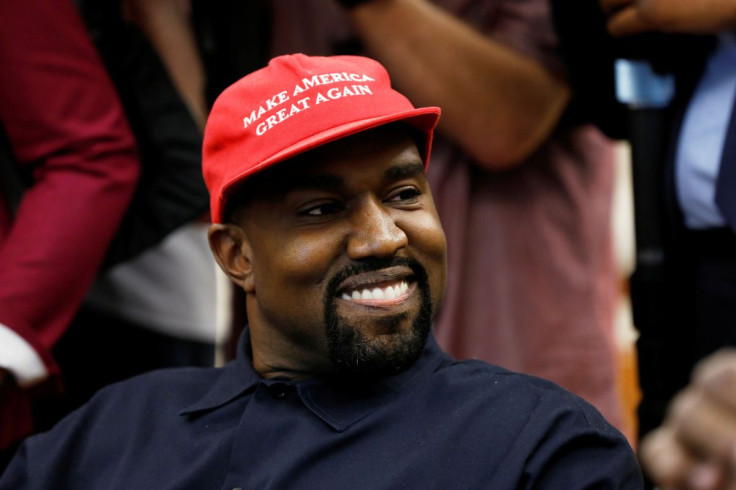 © Copyright IBTimes 2023. All rights reserved.
FOLLOW MORE IBT NEWS ON THE BELOW CHANNELS