Kanye West Could Run For President In 2020 Election If He Overcomes These 'Major Obstacles'
Kanye West has never been one to shy away from making unexpected decisions, which is why many fans of the "Stronger" rapper may not have been surprised when he recently announced that he was running for president in the 2020 election. However, with less than six months until President Donald Trump and former Vice President Joe Biden, the presumptive Democratic nominee, face off, some may be wondering if there is a realistic path forward for West.
According to Reuters, the Yeezy designer could enter the race prior to the Nov. 3, 2020 election, but he would have to overcome "major obstacles" to do so.
As stated by the publication, West would have to work quickly in order to appear on the ballots next to Trump and Biden in all 50 states plus the District of Columbia, but there are a few ways to do just that. One way he could go about attempting to become the newest resident of the White House would be to secure backing from a smaller political party, according to James McCann, a political scientist at Purdue University.
READ: How Kanye West Grew Billion-Dollar Yeezy Brand: A Look Inside His Fashion Kingdom
Aside from partnering with a party, the only other way that he could enter the world of politics this late in the process would be to appear as an independent candidate. Traversing the independent path would come with a unique set of hurdles, though, including recruiting volunteers to gather thousands of signatures before the registration period ends in August and September. But, as noted by McCann, "It's hard to see Kanye West having a field operation."
This particular route would also be problematic in that deadlines for registering in this manner have already passed in several states, such as North Carolina.
Finally, he could also attempt to have supporters write his name in on the ballots for the 2020 presidential election, but it remains unclear whether or not he would have the built-in support to successfully do that after just revealing his political aspirations on the Fourth of July.
West's entry into the presidential election signifies a detour from his previous statement that he wanted to make a run for the White House in 2024. According to USA Today, he talked about his vision for America while appearing at Fast Company's Innovation Festival in 2019.
"When I run for president in 2024, we would've created so many jobs that I'm not going to run, I'm going to walk," he said at the time, adding that he also wanted to move Yeezy manufacturing to the U.S. in order to create more job opportunities.
At this time, it is also unknown whether or not West, who is married to "Keeping Up With the Kardashians" star Kim Kardashian West, has filed any official paperwork to appear on election ballots in the 2020 presidential race.
This is not the first instance that West has used his celebrity status to change things politically. In 2019, both he and Kardashian West asked President Trump to help free rapper A$AP Rocky from a Swedish prison. After expressing his thoughts, Trump later revealed to son-in-law Jared Kushner that he also felt as though Rocky was being unfairly held overseas.
Moving forward, many have doubts regarding whether or not West will be able to create a campaign that would earn more than a few percentage points and affect Trump or Biden in a noticeable way.
"He's got a long way to go even to convince us that he's serious," said Larry Sabato, director of the University of Virginia's Center for Politics.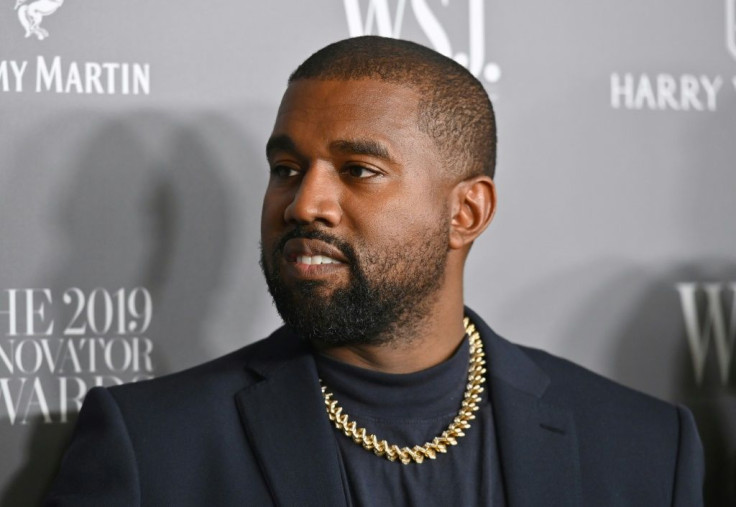 © Copyright IBTimes 2023. All rights reserved.