Kanye West Furious About Scott Disick's Treatment Of Kourtney Kardashian: Source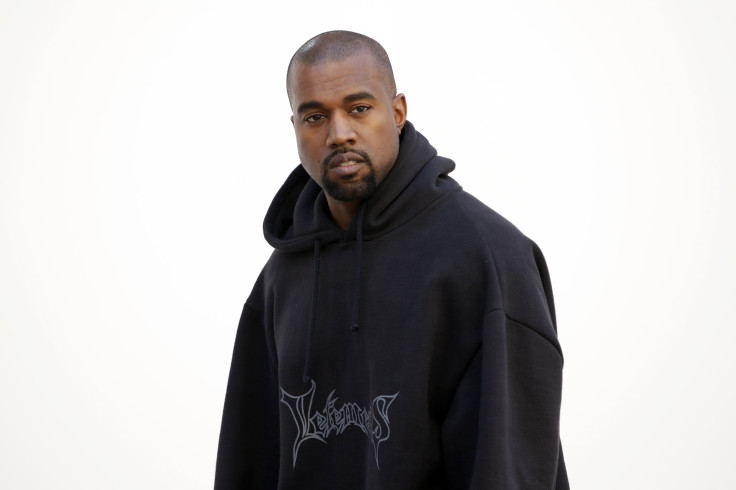 Kanye West is furious at Scott Disick, according to reports. The rapper husband of Kim Kardashian West is reportedly angry about the way Disick treated Kim's sister, Kourtney Kardashian, and about Disick's abandonment of his children following his breakup from Kourtney.
A source told People that the rapper has a very strong opinion about Disick and the recent developments between him and Kourtney. "Kanye is furious, maybe the most furious of everyone. He's saying that a real man doesn't abandon his family like Scott is doing," said the source, who is reportedly close to Kanye.
Yeezus reportedly is most concerned about the kids. Kourtney has been left alone to raise her and Disick's three children -- Mason, 5; Penelope, 3; and Reign, 7 months. The source said that West is willing to step in as a "strong male figure" for the kids. He and Kim also have their own child -- 2-year-old daughter North -- and are expecting a baby boy in December.
Meanwhile, as Kanye fumes about Scott, Kourtney's sisters are rallying behind her. On Tuesday, Kim and Khloe joined Kourtney for a workout class. Later, they stepped out in matching all-white outfits for an evening meal. E! Online shared snaps of the sisters as they walked around in their ensembles.
Khloe chose a tight-fitting, long sleeved top paired with crisp trousers. Kim went for a signature pencil skirt and bodysuit. Kourtney looked stunning in a midriff-baring halter top. She completed her look with a semi-see-through crochet skirt.
Kourtney showed her appreciation for her sisters by posting a group photo from their evening out. She captioned the shot: "My aces. Can you have two aces?! Well lucky me, I do."
Despite her recent break-up, Kourtney managed to goof off with her sisters. They posed for a wacky shot with their tongues sticking out. News of the couple's split broke soon after photos of Scott surfaced online from a trip to Monte Carlo last week. He was seen openly canoodling with ex-girlfriend Chloe Bartoli. It remains unclear if Disick and Kourtney broke up before or after the photos became public.
© Copyright IBTimes 2023. All rights reserved.