Kanye West And Joel Osteen Plan To Fill Entire Yankees Stadium For 'Mega Event'
The spiritual collaboration between Kanye West and Joel Osteen has reached ambitious new heights as the pair announced their plan to fill up an entire baseball stadium for a special religious sermon.
According to TMZ, "Yeezus" and Osteen have decided to move the musical sermon from the large Lakewood Church stage to the immensely larger Yankees Stadium in New York. Their goal is to fill every seat for Osteen's event "America's Night of Hope."
The two of them are calling it a "Mega Event."
The event will follow closely to what West and Osteen have been doing already in Osteen's cross-country "tour." For all intents and purposes, it's a Kanye West show that is broken up between songs by a spiritual message delivered by Osteen, followed by a prayer by either West or Osteen.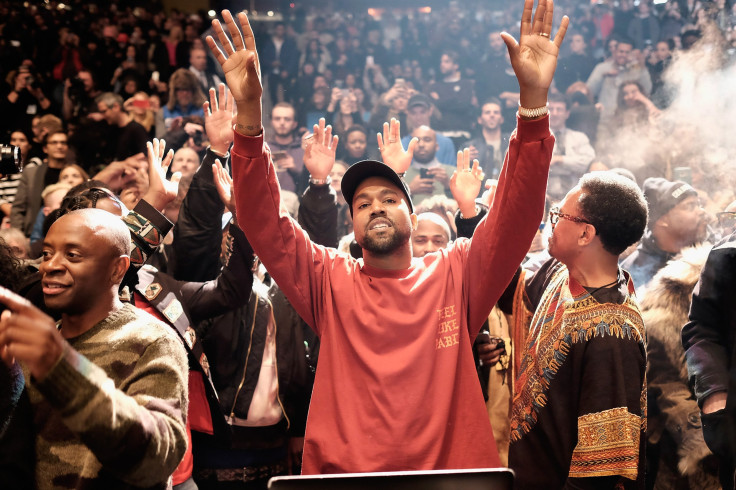 The "Jesus is King" rapper has been very outspoken about his religious views lately. After an ongoing struggle with mental health issues, Metro reports that West's "saving grace" has been religion. Yet, due to those mental health issues, many fans call into question the legitimacy of his newfound face in Christ, noting the strange remarks he made during his appearance at Osteen's megachurch.
West was given a special 20-minute spotlight with Osteen's church, according to LA Times, where he also performed songs from his new "Jesus is King" album. During this event, West told the congregation that he was the "greatest artist that God has ever created" and that all the other good artists were "stolen" by the devil.
Kim Kardashian has commented on West's religion, stating that they do have to compromise. His heightened Christian faith is a big influence on their children, according to BuzzFeed News. While Kardashian remains supportive of her husband, she expressed frustration over some of his new-found methods, such as taking away their daughter's makeup until she is a teenager.
The event is set for May 2. The Yankee Stadium is said to seat over 54,000 people, a bigger crowd than what Osteen is normally used to.
© Copyright IBTimes 2023. All rights reserved.