Kate Middleton Dresses Princess Charlotte, Prince Louis In Hand-Me-Downs In New Photos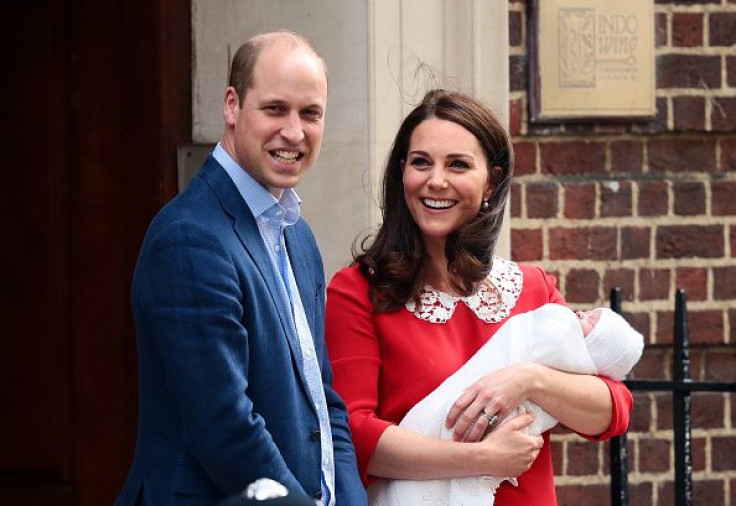 Kate Middleton loves recycling her clothes and she does the same to her kids.
On Saturday, Kensington Palace released the first official photos of Princess Charlotte and Prince Louis together. In the snap, the 3-year-old princess can be seen giving her little brother a kiss. The photo was captured by the Duchess of Cambridge herself.
Middleton shared a similar photo back in 2015 except that the snap years ago featured Prince George and Princess Charlotte. In the snap, the 1-year-old prince is giving his little sister a kiss.
However, the new photo of Princess Charlotte and Prince Louis included a sentimental detail. Based on the photos shared by Daily Mail, the jumper that Prince Louis wore was the one Princess Charlotte sported during her first photo shoot with her big brother, Prince George.
Meanwhile, the navy cardigan that the little princess donned in the recent photo was also the one Prince George wore in a Vanity Fair photo where Queen Elizabeth II posted with her grandkids for her 90th birthday.
Dressing Prince Louis with hand-me-downs is not surprising to many. In fact, designer Rachel Riley, has already anticipated this after seeing that her clothes have been worn by Prince George and Princess Charlotte.
"We often see the Duchess of Cambridge wearing her favourite pieces over again, and her children have worn the same outfit for different occasions too," Riley told FEMAIL.
Aside from this, a source told Us Weekly earlier that Prince Louis' nursery will include his sibling's hand-me-downs and toys. "It will be filled with hand-me-downs and George and Charlotte's old toys," the insider said.
In related news, the Duchess of Cambridge has been seen wearing the same outfit on multiple occasions. For instance, the pale blue Catherine Walker suit she wore for their family holiday card last Christmas was not new. Middleton first wore it in 2016 when she met King Willem-Alexander at Villa Eikenhorst in the Netherlands. She wore it again on Camilla Parker Bowle's 70th birthday in July.
In addition, Middleton also rewore a floral print maternity dress by Seraphina when she visited Reach Academy in Feltham, west London in January. The Duchess was seen in the same ensemble multiple time when she was still expecting Princess Charlotte in 2015.
© Copyright IBTimes 2023. All rights reserved.