Kate Middleton's Delivery At The Lindo Wing Costs Royal Family Only $10,000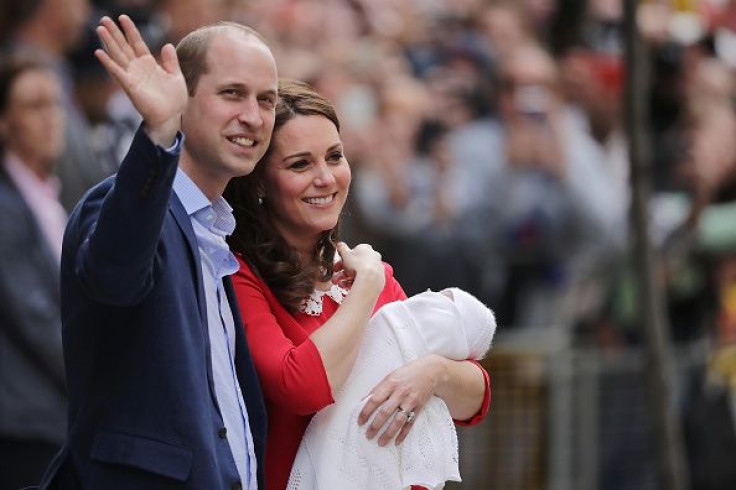 Kate Middleton and Prince William spend thousands of dollars on her delivery.
The Duchess of Cambridge gave birth to her three children at the Lindo Wing in St. Mary's Hospital, Paddington. The Lindo Wing is a private hospital and costs approximately $10,128 for a delivery, Town & Country reported. While the amount may appear pricey for some, it actually costs less than the average birth in the United States.
According to a November 2017 report from Fatherly, "the national average charge for a vaginal delivery is $12,290, and the national average charge for a C-section is $16,907."
"Bear in mind that these are only national averages. The costs of these procedures vary greatly from state to state, and even among localities within a state," FAIR Health President Robin Gelburd told writer Hudson Lindenberger. "For example, the average charge for a vaginal delivery varies from $9,286.35 in Alabama to $19,266.40 in Alaska. The average charge for a C-section varies from $13,325.20 in Alabama to $27,613.58 in Alaska."
The Lindo Wing is not luxurious, but it offers great service. The meals in the private hospital are cooked by chefs, and there's a waiter that comes around to take orders for breakfast, lunch and dinner. They also offer wine and champagne and give one the option for afternoon tea.
Middleton delivered her babies at a private hospital for a reason. According to royal correspondent Victoria Murphy, doing so is more convenient and easier for Middleton and the hospital. She added that expecting a royal to deliver at a public facility would be "unrealistic."
"With private hospitals, it's probably a bit easier for them to have a more controlled environment without disrupting larger services," Murphy explained. "That's the kind of thing they're always trying to do in terms of security and in terms of privacy."
In related news, Middleton had a speedy recovery following her delivery. The Duchess of Cambridge only spent 12 hours in the hospital for Prince Louis's birth. Just seven hours after birth, the royal mom stepped out looking pristine for Prince Louis' public debut.
However, Middleton's appearance was criticized by some. She apparently sent a false message to women because new moms don't usually look that good so soon after delivering a baby.
"You know what I find troubling is all those young women saying 'Oh, it's inspiring," Meshel Laurie said on Australian TV program "The Project." "That's not inspiring!"
© Copyright IBTimes 2023. All rights reserved.