Kate Middleton Enjoyed Day Out With Princess Charlotte Watching This Show
Kate Middleton managed to spend quality time with Princess Charlotte recently even though she didn't take her kids to the RAF Christmas party in Cyprus on Wednesday.
Stephanie Linning, a journalist for Daily Mail, revealed that Middleton and Princess Charlotte watched a rehearsal of the Royal Ballet's production of "The Nutcracker" at the Royal Opera House in London last week. Their visit took place ahead of Monday's official opening.
Middleton wore a fitted black turtleneck and a mini grey tartan skirt during her recent sighting. Princess Charlotte, on the other hand, wore a white dress with puff sleeves.
The palace didn't announce that Middleton and Princess Charlotte will watch the rehearsals for "The Nutcracker," so it is believed that their visit was meant to be private.
Last year, Middleton also watched "The Nutcracker," but she wasn't joined by any of her kids. By the looks of it, she has encouraged her two older children to learn ballet. Princess Charlotte takes after Princess Diana, who was a ballerina. Prince George also has ballet lessons in his school curriculum at Thomas's Battersea.
Middleton spoke with some of the performers last year, and soloist Meaghan Hinkis also shared a photo with the Duchess of Cambridge.
"To say I was excited to meet the Duchess is a colossal understatement," she captioned the snap.
Hinkis' photo has since been deleted from the social media platform.
In related news, Middleton also made headlines this week after it was reported that she and Prince William decided to not take their kids to the two Christmas parties they hosted this week.
Prince William simply said that he cannot host a party and look after at his children at the same time so they decided to leave them at home. But in the past, the royal siblings have attended similar events with their parents.
With or without Prince George, Princess Charlotte, and Prince Louis, it was obvious that Middleton, Prince William, and all their guests had a blast. "Not only are we grateful for you coming here to join our party, but also for the sacrifices you make on a daily basis on behalf of the nation," Middleton said.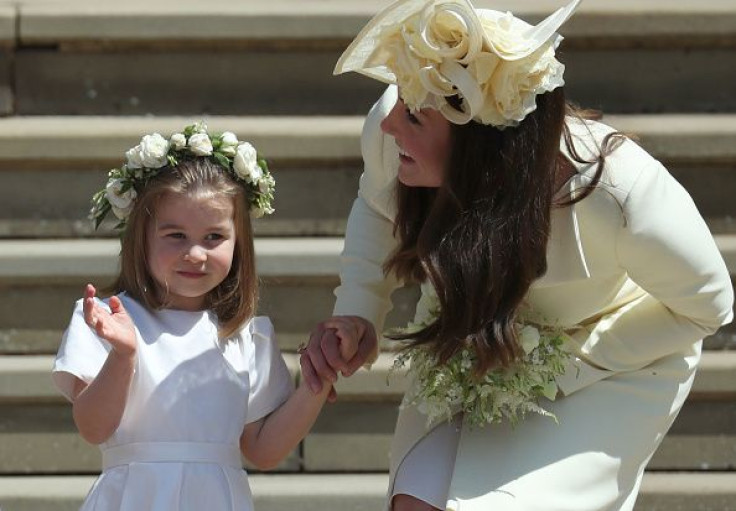 © Copyright IBTimes 2023. All rights reserved.