Kate Middleton Channels Meghan Markle In Cyprus By Wearing Oversized Pants
Kate Middleton was recently accused of copying Meghan Markle during her recent trip to Cyprus.
The Duchess of Cambridge was photographed in her chic and elegant trouser suit, green blazer, a white top, and wide-legged pants. Middleton's attire looked similar to Markle's favorite getup. The Duchess of Sussex has been photographed in her pants during multiple occasions since she wed Prince Harry.
Royal fans immediately took their thoughts to Twitter after seeing Middleton during Wednesday's engagement.
"Have we ever seen Kate in trousers before? Or is this Meghan rubbing off on her?" one person tweeted (via Daily Star).
"Meghan's impact!" another person wrote.
In related news, a source said that Middleton and Markle's decision to wear pants may not sit well with Queen Elizabeth II because Her Majesty wants female royals to wear skirts or dresses. The source claimed that this protocol is something that Markle has questioned.
"She has found certain rules in the royal household difficult to understand, like the fact that the Queen prefers women in dresses or skirts rather than trouser suits, and is often asking Harry why things have to be done in a certain way. I think she finds it a little frustrating at times, but this is her new life, and she has to deal with it," the source told People.
Meanwhile, Middleton and Markle also made headlines this week after rumors swirled that they have been feuding with each other. Camilla Tominey, a royal expert, was informed by two sources that Middleton was left in tears following a bridesmaid's dress fitting for Princess Charlotte earlier this year.
Katie Nicholl, a royal expert for Vanity Fair, also said that it's not Middleton and Markle that are not getting along but Prince William and Prince Harry. "Kate and Meghan are very different people and they don't have a lot in common, but they have made an effort to get along. Any issues are between the brothers," she said.
But Kensington Palace issued a rare statement regarding the ongoing reports and said that there is no truth to the claims.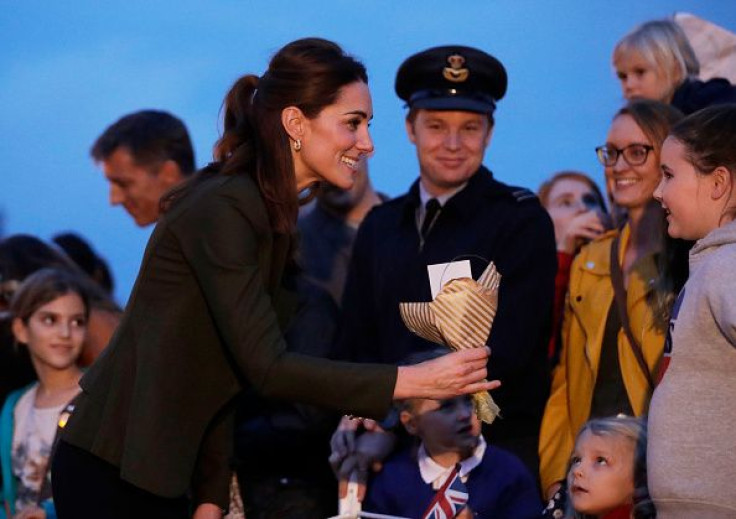 © Copyright IBTimes 2023. All rights reserved.