Kate Middleton Labor Update: 5 Things We Know So Far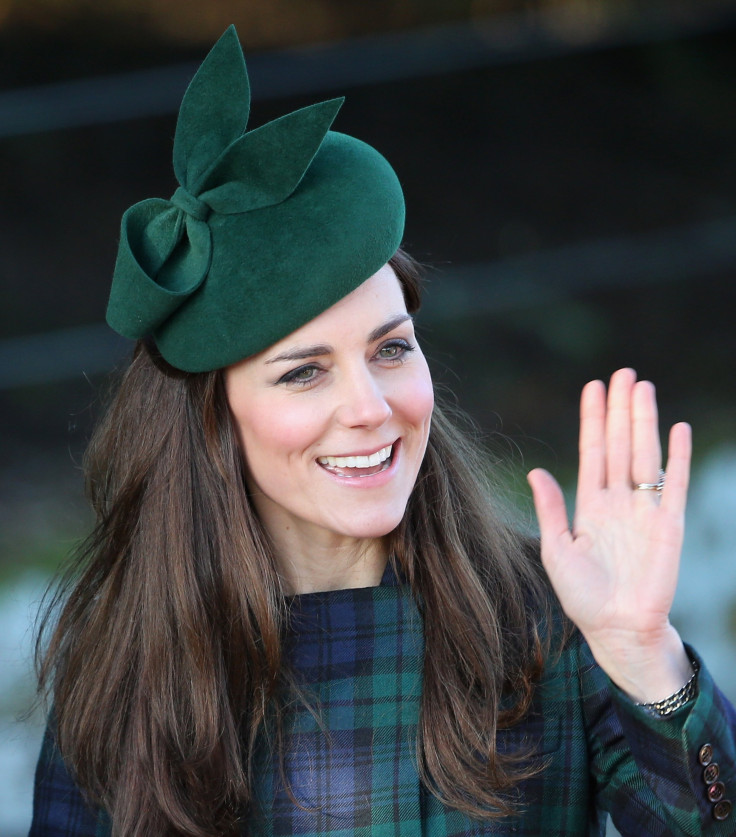 Britain's Duke and Duchess of Cambridge's second child is past his/her mid-to-late April arrival date. While fans of the British royal family around the world await the debut of Kate Middleton and Prince William's second royal baby, there have been several reports swirling about the Duchess' labor progress. Here's what we know so far:
1. She may not give birth this week. Despite telling the world she was due in April during an outing in London last month, new reports indicate otherwise. Parking restrictions outside the Lindo Wing at St. Mary's Hospital in London where Kate is set to deliver have been extended, The Mirror reported on Wednesday. The restrictions were initially set to expire on Thursday but have been extended until Tuesday, May 5.
"If there is still no news by then, it will be extended again," a spokesman for the Westminster City Council said.
2. She might be induced. While there has been no official word from Buckingham Palace, at least one pregnancy expert is claiming that Kate could be induced, a jump-start to the birthing process that involves medical intervention.
"The decision to induce is based on how she is feeling, her history and how the baby is managing," pregnancy expert Zita West told People on Monday. "It's a constant dialogue between the doctors, the midwives and Kate."
3. She isn't sweating the delivery. Despite having the entire world watching her every move, Kate seems calm and collected ahead of her baby's arrival. So much so that photographers spotted her driving her 1-year-old son, Prince George, to Buckingham Palace for a swim on Tuesday. Kate's royal protection officer and George's nanny were also reportedly present. "The Duchess looked relaxed behind the wheel of her Range Rover as she left at lunchtime," The Telegraph wrote.
4. She has hinted at the child's gender. The Duke and Duchess have been adamant that they do not know their baby's gender, but they may know more than they're letting on. Not only did Kate wear a bright pink coat to her last public engagement in London on March 27, resulting in speculation she might be having a girl, her gift to St. Mary's Hospital admirers has also created some buzz. William and Kate reportedly sent some of their loyal fans breakfast pastries on Tuesday. According to Us Weekly, the treats' boxes were wrapped with pink bows. Is the royal family trying to tell us something, or it just a coincidence?
5. Prince Charles appears to be on stand-by. At least one member of the royal family appears to be excited about Kate and William's baby. After the royal convoy was spotted leaving Kensington Palace and heading toward St. Mary's on Thursday, rumors that Kate was in labor started to fly. In turned out, however, that it was merely Prince Charles, William's father, who left the palace to visit his son and daughter-in-law. False alarm!
While he waits for his new grandchild to be born, Charles appears to be biding his time by teasing fans about the baby's gender.
When the future British royal does make his/her arrival, the world will definitely hear all about it. Not only will William and Kate show off their little one outside St. Mary's Hospital – like they did with Prince George in 2013 – the child's gender, birth weight, and time of arrival will also be posted on Kensington Palace's official Twitter page.
© Copyright IBTimes 2023. All rights reserved.