Kate Middleton, Meghan Markle's Christmas Plans Revealed: What Will They Do?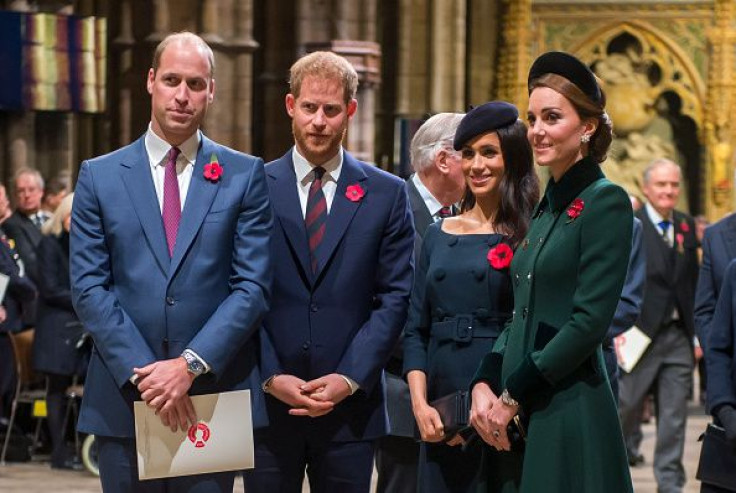 Kate Middleton and Meghan Markle's Christmas plans have just been revealed.
Kathryn Knight, a journalist for Express, said that the Duchesses will most likely spend the holidays in Sandringham with the other members of the royal family. But Middleton and Markle will also have some important tasks to do.
The Duchess of Cambridge and the Duchess of Sussex will be in charge of adding the finishing touches to the royal family's Christmas Tree decorations. On Christmas Day itself, Middleton and Markle will attend the Christmas Day service at St. Mary Magdalene church with their husbands. Prince George, Princess Charlotte, and Prince Louis will also be part of the gathering.
Queen Elizabeth II will most likely gift Middleton and Markle with either a useful or a hilarious gift. The two royals will have the opportunity to open their presents during teatime on Christmas Eve. Last year, the Queen gave Markle a present that she thoroughly enjoyed. Unfortunately, the actual gift was not revealed.
Markle, on the other hand, gave Her Majesty a singing toy hamster as her Christmas present, and the Queen couldn't be happier to receive it.
In related news, Markle also made headlines today after it was reported that she got a secret haircut just in time for Prince Charles' 70th birthday party. Cosmopolitan noted that the "Suits" alum hair looked a bit shorter when she attended the Remembrance Day Service last Sunday.
Royals are known for getting extreme haircuts or for changing their looks on a whim. This is because even the smallest change in their appearance gets the whole world talking. The publication noted that Markle followed in Princess Diana's footsteps of keeping her haircuts a secret.
"Whatever I did to her hair became front page news. We had to be very careful We had to do it one-fourth of an inch at a time over several weeks," Princess Diana's former hairstylist Richard Dalton told Town & Country.
© Copyright IBTimes 2023. All rights reserved.