Kate Middleton Must Follow These Strict Rules As A Royal
There is no denying that Kate Middleton is a style icon to many around the globe, but as it turns out, she doesn't have full reign over what she wears.
Stylist Melita Latham explained to Express that since becoming a royal when she married Prince William in 2011, there are style rules that the Duchess of Cambridge needs to follow.
"There can be no other sign that you've morphed into a royal than a change of dress, particularly post children," she said. "Whilst I'm sure Kate wanders around Kensington Palace in joggers and a T-shirt, just like the rest of us, while in the public eye her ensemble is more than sensible."
"Royal means nothing above the knee and very rarely a v-neck and never both," she added.
Taking a look at the 38-year-old's past fashion choices, Melita admired her signature look.
"Kate does rock the high heeled look. What she loses out on in dress, she more than makes up with heels... Her extraordinary figure, height and posture looks amazing in the style of dress that many of us would struggle with," the stylist shared.
READ: The Subtle Way Kate Middleton Snubbed Meghan Markle, Prince Harry Amid Royal Split
"In October 2019, during a visit to the London Natural History Museum, Kate looked simply amazing in Forest Green culottes and a burgundy knit with heels. This is Kate's 'vogue,'" Malita claimed. "Sensible, slim, long-legged and understated but oozing confidence and perfect for ease of movement. The perfect working outfit."
Kate does have a sneaky way of making things fit her perfectly. According to royal couturier Stewart Parvin, the trick is to have everything tailored for your body.
"The beauty of a handmade outfit is that it hangs just right but, of course, we have a few tricks up our sleeve," he shared.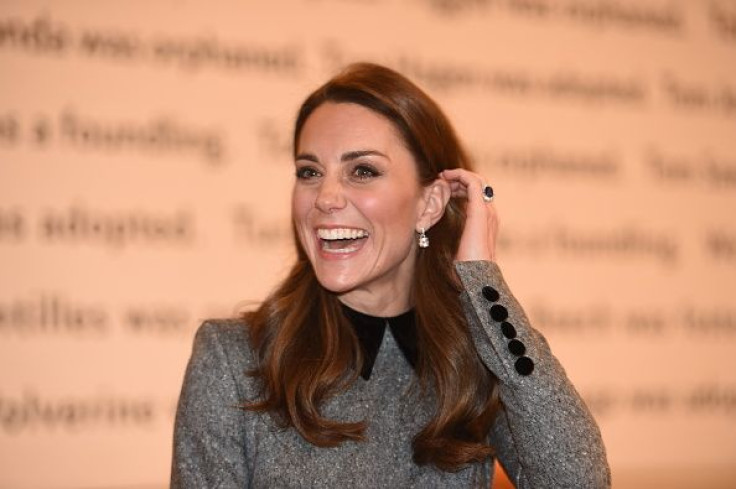 © Copyright IBTimes 2023. All rights reserved.