Kate Middleton And Prince William Reveal Their Big Announcement: The Earthshot Prize
It's been about a week since news of a forthcoming "special surprise" from Kate Middleton and Prince William's was announced. As the new year approaches, the British royals have revealed that it will kick off 2020 by introducing The Earthshot Prize.
Kensington Palace announced the prize on its Instagram page on Tuesday with two separate posts -- one introducing The Earthshot Prize with a video voiced by Sir David Attenborough, inspiring the public to take action with Earthshot, and the other featuring a photo of Prince William posing next to a landscape. The latter included a caption with a call to action, illustrating the importance of climate action and describing the status of planet Earth at a "tipping point."
The posts indicate that Earthshot was named after the space program project Moonshot.
The main goal for The Earthshot Prize is to award those who are tackling environmental problems in their own way with a special royal cash prize. According to Kensington Palace, recipients of this award will receive cash prizes in "multimillion" pounds. Individual organizations and philanthropists from all over the world are coming together to sponsor and support the program, The Sun states.
It's likely that up to 50 environmental "pioneers" dealing with climate issues such as air and water pollution, biodiversity, clean energy, and more will be given the cash prize from the Duke and Duchess of Cambridge throughout the 2020s. The goal is to reach out to five environmental innovators each year.
When news about a special announcement from Kate and William first dropped, many speculated it was a baby announcement while others hypothesized there would be another charity program introduced. However, most people were seemingly fixated on the idea of another royal tour. Since 2011, the royal couple have toured many countries, from Pakistan to New Zealand and Australia.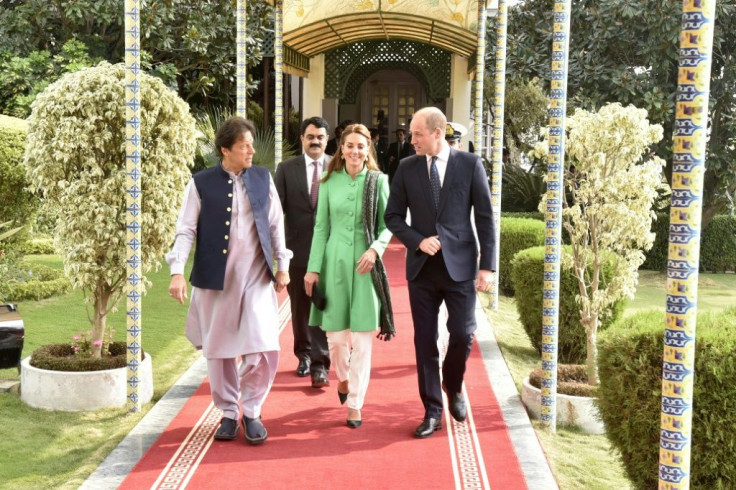 © Copyright IBTimes 2023. All rights reserved.