Kate Middleton Reportedly 'Devastated' After Prince William Didn't Do This On Birthday
Kate Middleton was reportedly devastated after Prince William refused to propose to her on her 25th birthday.
In 2007, rumors began circulating that Prince William was planning on proposing to the Duchess of Cambridge on her birthday. Some souvenir items were already being designed ahead of Jan. 9. The paparazzi were all over Middleton's house, and they stalked her every time she left her home.
Photographers reportedly became desperate to take photos of Middleton on her 25th birthday because they were convinced that this would be the day that her engagement will be announced. But when she stepped out, everyone was surprised when they didn't see a ring on her finger.
In the documentary "Kate Middleton: Biography," royal expert Katie Nicholl said that an entirely different scenario was taking place behind closed doors at that time.
"What I was hearing from my sources in the inner circle was that actually, the relationship was coming unstuck. Prince William was feeling the pressure from the press and from everyone him to settle down," she said.
But at that time, Prince William was completely wrapped up in his military career. He also wanted to do other things apart from being around Middleton all the time. Following the engagement rumors, Prince William and Middleton decided to go their separate ways temporarily.
Prior to this, multiple tabloids printed out photos of Prince William partying with a beautiful blonde at a bar. Express royal correspondent Richard Palmer revealed that Prince William accidentally placed his hand on a woman's breasts, and this upset Middleton.
On April 11, 2007, Prince William called Middleton and told her that they needed to take a break. According to Palmer, Middleton was devastated when she heard what Prince William said but she agreed.
Two months later, Prince William and Middleton got back together. And three years later, the Duke of Cambridge finally proposed to Middleton. In 2011, the royal couple tied the knot at Westminster Abbey. At present, they have been blessed with three adorable children, Prince George, Princess Charlotte, and Prince Louis.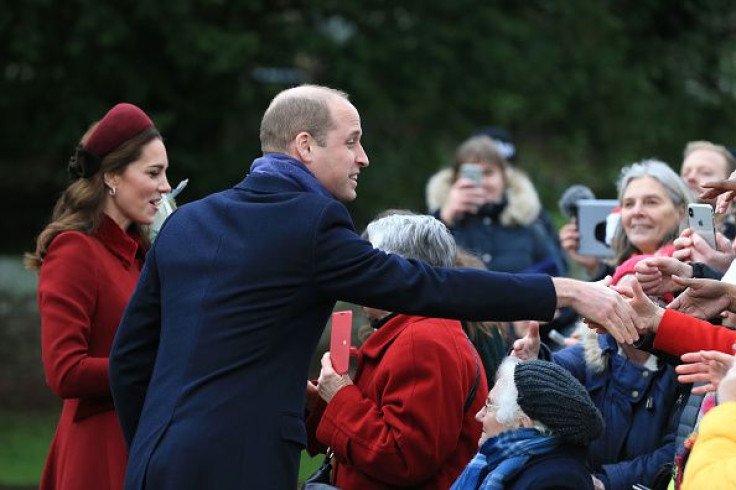 © Copyright IBTimes 2023. All rights reserved.