Kate Middleton To Take Over As Patron Of Wimbledon From Queen Elizabeth II In 2017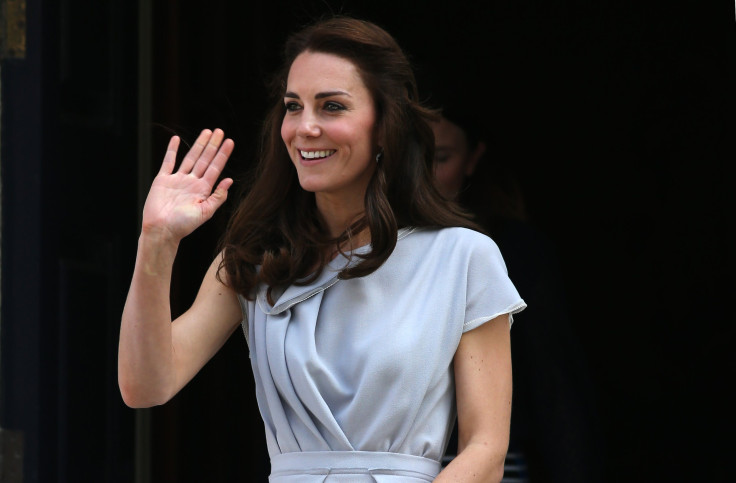 Kate Middleton is all set to take over as the patron of the All England Club from Queen Elizabeth II this summer. The queen has held the patronage of Wimbledon for the past 64 years.
Kate's new role would also see her performing duties such as handing out trophies to champions after tournaments — a job that the Duke of Kent, the queen's cousin, has been doing for the past 40 years. But the 80-year-old duke has a year to carry out his job before the sporty Kate takes over in 2017.
"They will let us know when the change happens. We will just be told," a representative for Wimbledon said.
The representative added that until there was further news, the duke is likely to hand out prizes as usual. The 34-year-old Kate is a regular in the royal box with her husband and members of the Middleton family.
She is likely to be named the patron of Wimbledon this summer during the championship. A royal source speaking to the Sunday Times said that Elizabeth does not want organizations with which she is associated to think that at 90, it would be a goodbye for her. The source clarified that it will not be the case.
The first time Kate took over a patronage from another royal was in December. It was when Prince Philip, the Duke of Edinburgh, passed on his royal patronage of the RAF Air Cadets to the Duchess of Cambridge at Buckingham Palace. It brought an end to his 63-year association with the Air Training Corps.
The mother of two is currently the Honorary Air Commandant of the Air Cadets, her first military-linked appointment. In her first engagement as patron of the organization, she joined the service at the RAF church of St. Clement Danes to mark the anniversary in February.
Meanwhile, Prince Harry will take over from his grandmother as patron of the Rugby Football Union, of which the latter has held the patronage for the past 65 years. The queen is reportedly assigning her work to other senior members of the royal family to reduce her workload. She is the patron of 628 organizations and charities.
© Copyright IBTimes 2023. All rights reserved.