THE KEABABIES STORY: Founders Jane Neo & Ivan Ong's Purpose Of Inspiring Parents To Build Stronger Parent-Child Bonds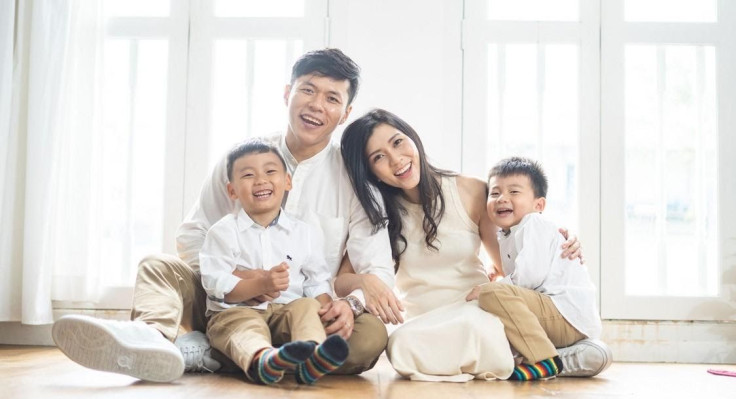 "We want to empower parents to view parenthood as an adventure, and inspire them to build stronger parent-child bonds."
In 2017, Jane Neo and her husband, Ivan Ong were new parents trying to figure out their new life as first-time parents.
Having experienced one pregnancy after another in a relatively short time – plus an unexpected accident that left Ivan bedridden for three months, Jane realized how crucial it was to have a solid support system.
She sought support from many online parenting communities, and in them, she felt heard and inspired.
"The journeys that other parents shared gave me a morale boost. I stopped second-guessing myself, and learned about what mattered: taking care of myself, so that I could create more wonderful moments with my sons. Happy parents make happy babies," says Jane.
Having a strong family support system was also precious to the couple in making the most of their new journey.
Another major concern for Jane as a new parent was to find baby products that were safe and gentle for their baby. She wished there were more options that could offer better peace of mind. She had to spend a massive amount of time researching baby products – the ones that could meet their hopes on safety, functionality, and budget, too.
"It was a task I wished I could have crossed off my list, because at the same time, as new parents we were overwhelmed with having to navigate so many changes in our lives," she laments.
Inspiring Parents, Building Trust
The challenges Jane and Ivan went through as first-time parents led them to listen to their innermost calling: to fill the gap in the market and provide safe, functional and affordable baby and maternity products.
They embarked on a journey to start KeaBabies in 2017. The couple fully realized that being new parents takes a lot of work. They also believed that given the right support, parents hold unlimited power to make every tiny moment count, and to create wonderful moments with their child – and that would be a gift that lasts a lifetime. With this in mind, KeaBabies products come with an emphasis on safety, comfort, affordability and smart designs that simplify parents' lives.
Jane took product research, design and testing into her own hands. Other than tapping into the insights derived from parenting communities, she diligently looked into baby and maternity consumer reviews to learn about what needed to be reflected in their products.
"Coming from a struggle to find trusted products for my baby, I wanted to create a far better experience for our customers."
KeaBabies flagship product is the Baby Wrap Carrier. Being a baby wearer herself, Jane truly enjoyed being close to her baby while going about her day, finding that it soothed the baby and enabled more bonding opportunities.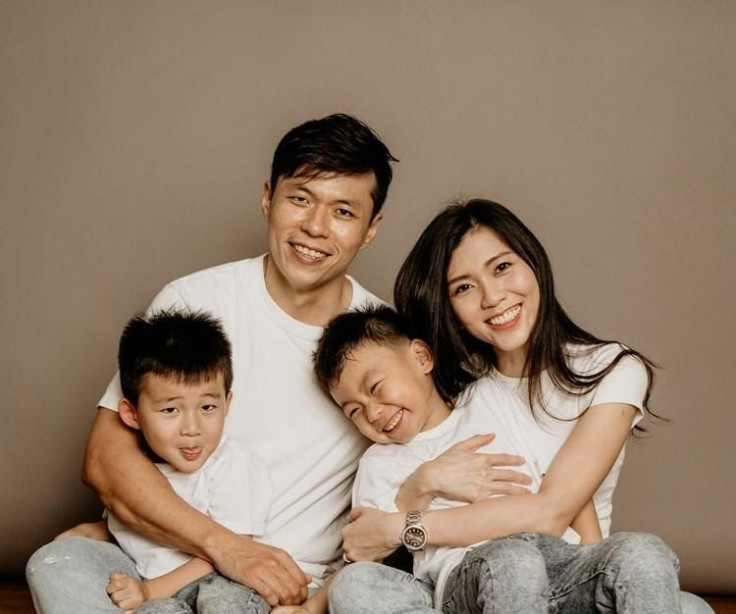 The soul and spirit of KeaBabies as a parenting and maternity brand is to inspire modern parents to build strong parent-child bonds, and create more parents to build strong parent-child bonds, and create more wonderful moments together. The brand itself is named after the Kea, the world's only Alpine Parrot found in the forests and alpines of New Zealand that is known to be highly intelligent and exploratory.
"In the long run, strong parent-child bonds make a solid foundation for children to achieve their full potential," she explains.
KeaBabies started building customers' trust from day one. They put a heavy emphasis on customer service – making it 24/7; and offered 365 days warranty. The couple made it imperative that customers are responded to properly within 24 hours. They are determined to stand behind everything that they do and want customers to feel assured that KeaBabies is here to stay.
As safety was, and still is their utmost priority, they also worked hard to obtain a number of product certifications required for the U.S. market. They also successfully obtained the notable ISO 9001:2015 certification, and KeaBabies' products have also earned a number of awards in the U.S. during a short four-year span, including Mom's Choice Awards, National Parenting Product Awards (NAPPA), and very well Recommends among others.
The KeaCommunity: Walking the Journey Together
Recognizing the invaluable role of a supportive parenting community, the couple initiated The KeaCommunity along with the birth of the brand. Jane and Ivan made sure that their community was moderated by experienced parents.
KeaBabies' community runs on multiple social media channels, so customers enjoy the flexibility to reach them through various touchpoints. They feature their customers' parenting journey, connecting parents, and continuously share parenting tips and knowledge. During the challenging pandemic times, they dedicated a special Covid- 19 Resources section on their website, KeaBabies.com, providing ample updates on staying safe. Their printable activity ideas became a huge help to parents in keeping their little ones happy.
Jane and Ivan's strong conviction in delivering added value to new parents started to pay off when they witnessed customers happily stepping up to answer questions about their products within the community.
"They voluntarily became the ambassadors of KeaBabies," Jane explains.
Many also expressed appreciation on how the community has been helping them navigate the new parenthood journey. To the couple, it was a strong validation that they were doing the right thing. To date, The KeaCommunity has grown to 250,000 parents altogether within the brand's relatively short four-year journey.
The couple also took a step further to deliver a note of appreciation to parents along with every single KeaBabies product.
"We wish to remind parents that they are doing an amazing job, and we are here for them throughout their parenting journey."
From Baby Steps to Big Strides, Across The U.S. and Beyond
KeaBabies paved its way into the U.S. online market through Amazon, and later expanded to other major e-commerce channels such as Walmart, Target, Macy's and Kroger. Their focus on quality and customer service enabled the business to steadily sail through their early-stage challenges, despite the niche market they were entering into. Being on a global e-commerce platform also allowed Jane and Ivan the logistical ease to expand and penetrate other markets.
Canada, Germany, U.K., France and Italy have since become their major markets.
"The demand for our products is about 5,000 units per day. The U.S. accounts for 75% of their revenue, and 25% from other countries," says Ivan, the CEO of KeaBabies.
The husband-and-wife duo attempted to enter the Asian market too. According to Ivan, "We learned that consumers' product preferences were uniquely different from those in the U.S. market."
They decided to focus on strengthening their foothold in the existing markets while building capacity to grow in other markets. "So far we have been consistently hitting 100 percent of our annual revenue target," says Ivan.
The pandemic did pose a few challenges for them, such as disruption in the supply chain. However, they experienced a significant increase in online purchases during the pandemic.
"So all-in-all, our growth was not affected," he explains. They have also been serving the wholesale market. KeaBabies' revenue witnessed an impressive tenfold growth within four years of operation, from $3 million in the first year to $35 million.
However, it has never been only about meeting the numbers to them. As the leader of the company, Ivan always puts customers first in making business decisions. "
We think long-term. We are here to stay, so we put customer satisfaction above everything else." Last year despite the pandemic, KeaBabies managed to earn the GOTS (Global Organic Textile Standard) Certification, earning them recognition as a brand that uses real, certified organic cotton in their products. This was a major milestone in the brand's ongoing effort towards sustainability, as they had been reducing plastic in their packaging and coming up with more reusable products.
Pursuing Dreams, Building a Legacy
Far from its founding days as a two-person setup, the brand has now 45 people under its wing. Being parents themselves, they make it easy for parents to manage their multiple responsibilities, offering flexible working hours, childcare and breastfeeding facilities.
Jane and Ivan's short-term goal is to open an experience store in the U.S., where customers can personally experience KeaBabies' products, chat with the on-site customer service team, and meet experts as well as other parents. Jane shares her dream, "I want every household with a baby to have at least one KeaBabies product, and every time one thinks of gifting new parents, KeaBabies comes to mind."
Their long-term goal is to grow KeaBabies into an international brand.
"We have been dedicating our blood, sweat, and entire energy into building this brand. Witnessing the brand gaining recognition, and how the major U.S. retailers have started noticing us made us very excited about the future of KeaBabies," Ivan adds.
The couple has received a number of lucrative takeover advances, "But we are in a happy business. I am the kind of person that loves to see things happen. I love creating, seeing results, and most of all, seeing the smiles light on up our customers' face," elaborates Ivan.
"It is very rewarding to see our customers moving on to become parents for the second time," Jane adds.
As the co-founder, Jane's secret to dealing with doubts is to overcome them with data. She also befriends change. "In fact, the day I stop changing and adapting is the day I stop growing."
They agree that KeaBabies is something they see themselves doing in the next 10, 20, even 50 years from now. Jane and Ivan's biggest dream is to see KeaBabies growing larger than they could have ever imagined. "A legacy that lasts, that can be passed on to a trusted someone when we are no longer around," Ivan closes.
FOLLOW MORE IBT NEWS ON THE BELOW CHANNELS