Keanu Reeves Turns 56: What The People Love About 'The Matrix' Star
KEY POINTS
Keanu Reeves doesn't touch women who ask to be photographed with him
"The Matrix" star is a gentleman, according to his co-stars
A stunt driver described Reeves as a "giver" and "selfless" individual
Keanu Reeves just turned 56 and many greeted him on his birthday because they love the "respectful king."
Reeves celebrated his 56th birthday on Wednesday. He has been in the showbiz industry for years and has starred in huge movies like "John Wick" and "The Matrix" but his popularity never got to his head. His fans love him because he is generous, humble, respectful and so much more, Entertainment Tonight reported.
Reeves' fans call him the "respectful king" because they noticed that he never touched those women who asked to be photographed with him. Even Reeves' former lading ladies have nothing but good things to say about him including Sandra Bullock.
Reeves and Bullock starred in the iconic 1994 movie "Speed." When Bullock appeared on "The Ellen DeGeneres Show" in 2018, she recalled how her dress kept on flying while filming the action scene and how Reeves kept it down the whole time.
"My dress sort of kept flying up and I said, 'Whatever you do, just keep my dress down.' The whole stunt he just made sure my dress [stayed down]. It was very sweet," Bullock shared.
"I think about how sweet Keanu Reeves was, and how handsome he was. It was hard. It was really hard for me to really be serious. He'd look at me and I'd [giggle]."
Winona Ryder also recalled how Reeves refused to yell at her on the set of Francis Ford Coppola's 1992 film "Bram Stoker's Dracula." Ryder was asked about the rumors of Coppola shouting at her, "You whore!" to make her cry. She admitted that the director tried to get her male co-stars yell at her to make her cry, but Reeves and Anthony Hopkins didn't join them.
"I love Keanu," Ryder continued. "We're great friends. I miss him so much, and it's hard because he's not far, just over there."
Reeves' kindness extends to those people who work for him. For instance, he invited his stunt driver Jeremy Fry to join him for an all-expense paid weekend trip to Laguna Seca, a well-known popular racetrack in California.
Reeves rented the place for two days and there were celebrities and people from various industries. The actor made sure that everyone was accommodated and put them in local hotels. Reeves also catered their breakfast, lunch and dinner.
"He is a giver, he is selfless, he works tirelessly. Every good thing you've heard about him is 110 percent true," Fry told Metro.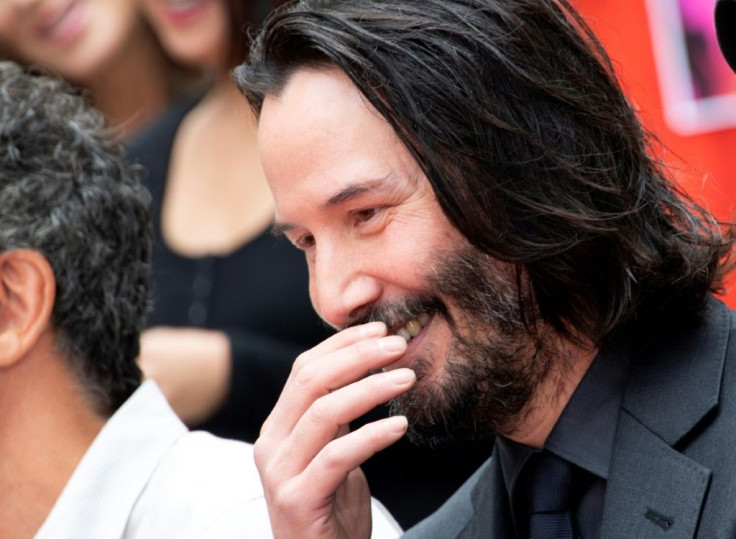 © Copyright IBTimes 2023. All rights reserved.