Kendall Jenner-Stephanie Seymour 'Supermodel' Conflict: Seymour Clarifies Comment Against Jenner, Gigi Hadid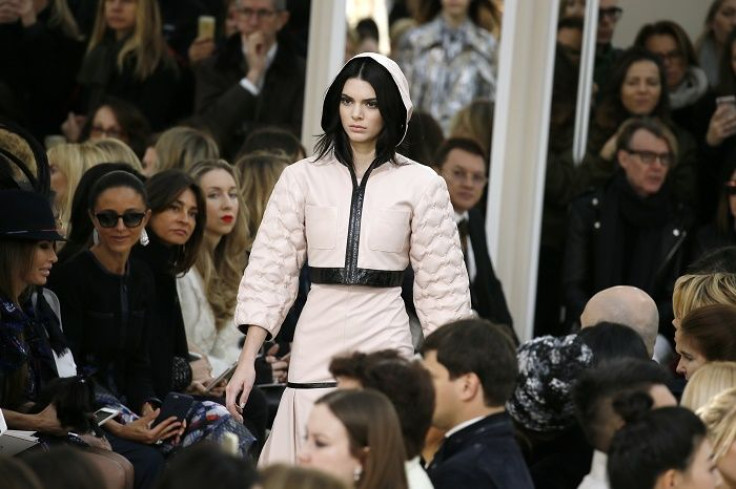 Stephanie Seymour has set the record straight following a statement she made that reportedly questioned Kendall Jenner and Gigi Hadid's supermodel status.
The veteran supermodel took to Instagram on Sunday to clarify a comment she made in a previous interview about today's models, E!News reported. She explained that she did not mention Jenner and Hadid's names in the interview. "At an event last week I was jokingly asked if the 'era of supermodels' was over, what should we call the new great 'it' girls?? There were no names mentioned, and NO ill intent involved," Seymour wrote.
Seymour posted the Instagram message following an earlier interview where she stated that the concept of supermodels was "sort of the thing in the past." She also commented that the new generation of models "deserve their own title." It was hinted that Jenner and Hadid were included in the models that Seymour was referring to. When asked what their titles should be, the veteran supermodel joked, "B----es of the moment! That would be a good title for them."
In response, Jenner wrote a message on her website that called out Seymour for being a "cyber bully." The reality star mentioned that neither she, Hadid or anybody else was not trying to "steal Stephanie Seymour's thing." The veteran model has been considered as part of the original supermodels.
The "Keeping Up with the Kardashians" star also stated in her blogpost that they are not taking "anything away from the supermodels of past," especially when other people would call her and Hadid as supermodels. "But right now, we're the models of this time," she added.
Meanwhile, in Seymour's recent Instagram post, she explained that she does not "usually address rumors." However, she decided to speak up "since feelings have been hurt" and that she would like to "set the story straight." The veteran supermodel also commented on the respect and admiration that she has for the women in the modeling and fashion industry.
Seymour also made mention of Hadid and Jenner in her Instagram post. She wrote, "Having been in the business over 20 years I know how hard these women work. Bravo to both Gigi and Kendall for their success!!"
© Copyright IBTimes 2023. All rights reserved.