KenolKobil posts 86 pct H1 pretax profit jump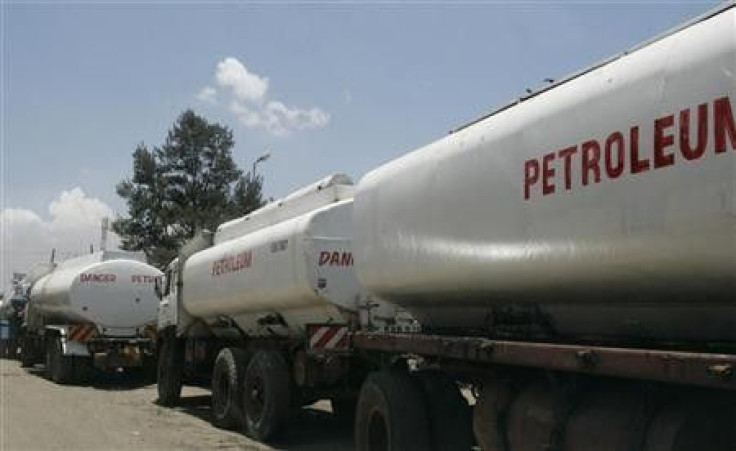 Kenyan fuel marketer KenolKobil posted an 86 percent jump in first-half pretax profit to 3.22 billion shillings on Tuesday, helped by a 38 percent rise in sales and lower distribution costs.
While analysts said a strong performance had been expected, the extent of the profit rise could well push the company's shares higher in coming days.
KenolKobil had said in June it expected to post a more than 50 percent profit rise in the first six months of 2011.
"They have been doing a lot of expansion and this has given them a boost. It has helped them eat a lot of market share from Total. Most of their revenue has come from expansion," said Robert Munuku, an analyst at Drummond Investment Bank.
"Its shares could well go up by even 20 percent on these results. I think there is more it can do, and it's not expensive," he said.
The company's shares were steady at 11 shillings following the results announcement. The stock rallied from 9.7 shillings in June after the upbeat first-half profit guidance to hit a high of 12 shillings on July 4.
"The company has been managing its costs more effectively and it has been aggressive in expanding its regional network, which seem to be paying off," said Francis Mwangi, an analyst at Standard Investment Bank.
"Investors had already factored the result into the share price, but we expect it to move a tad higher from where it is trading now," he said.
KenolKobil said the strong first-half performance was down to effective management of inventories, the development of niche business lines and regional growth.
"Going forward, management forecast that the second half of 2011 will be stronger than the same period of 2010," the company said in a statement.
KenolKobil said first-half sales rose to 83.3 billion shillings from 60.3 billion in the same period a year earlier.
However, it said financing costs had been hit by the decline of the shilling against the dollar this year.
Financing costs rose to 1.3 billion shillings from 722 million in the same period a year earlier, with foreign exchange losses accounting for 65 percent of the total.
The company said it would pay an interim dividend of 0.57 shillings.
© Copyright Thomson Reuters 2023. All rights reserved.