Kensington Palace's 10-Hour Delayed Baby Sussex Post Sparked Reactions Against Kate, William
Kate Middleton and Prince William were slammed due to Kensington Palace's delayed post about baby Sussex.
Kensington Palace shared a post about Prince Harry and Meghan Markle's baby boy on Instagram. However, not everyone were pleased because for them, the couple snubbed the baby by waiting so long to post the good news.
According to Clive Hammond, a journalist for Express, it took 10 hours for Prince William and Middleton's social media account to publicly share the great news about the newest member of the royal family.
One follower said that the Duke and Duchess of Cambridge are not "some people." It's their obligation to share the news on a proper timeline like what the other royals "always did in the last thousand years."
A number of netizens came to Prince William and Middleton's defense. One said that the Duke and Duchess of Cambridge don't post anything on their social media because they have staff working on their account.
"It's not up to KP to announce anything," another netizen wrote. "It's down to BP and of course Meghan and Harry!"
The same netizen pointed out that the Cambridges are merely congratulating. Also, Clarence House hasn't posted anything and questioned the trolls who attacked Prince William and Middleton.
Another user said that Kensington Palace waited for a couple of hours before they shared the good news "so as not to steal the thunder."
Another royal fan noted that no matter what Prince William and Middleton do, some netizens will always condemn them. If they posted it first thing, some will criticize them for not waiting for the right outlets to make the official announcement. If they post it later, as what they did, some will still criticize them.
In their announcement, Prince William and Middleton revealed that they haven't met baby Sussex yet. The couple said that they are looking forward to "meeting the latest addition to the royal family."
In related news, there are rumors that Markle and Queen Elizabeth are in a custody battle over baby Sussex. Markle reportedly wants to take the baby back to the U.S., but Her Majesty will not allow Prince Harry's baby to be the first royal to be taken away from the palace and be raised as a commoner without the guidance of the royal family.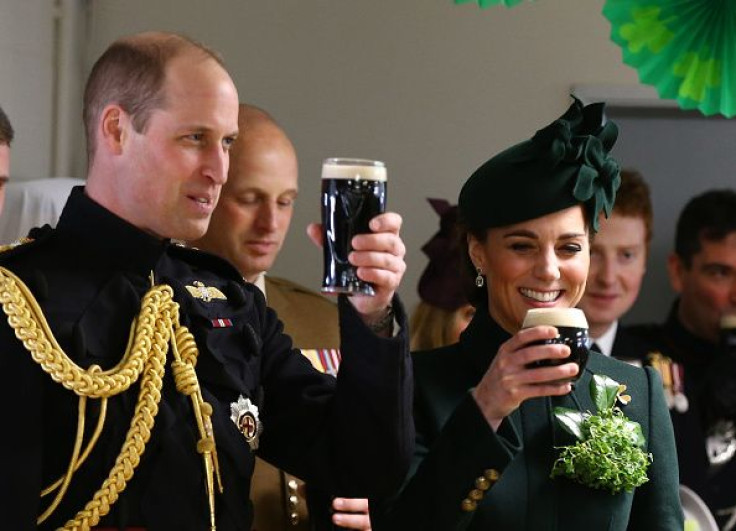 © Copyright IBTimes 2023. All rights reserved.