Khloé Kardashian-Lamar Odom Update: Star Reportedly Breaks Up With Boyfriend James Harden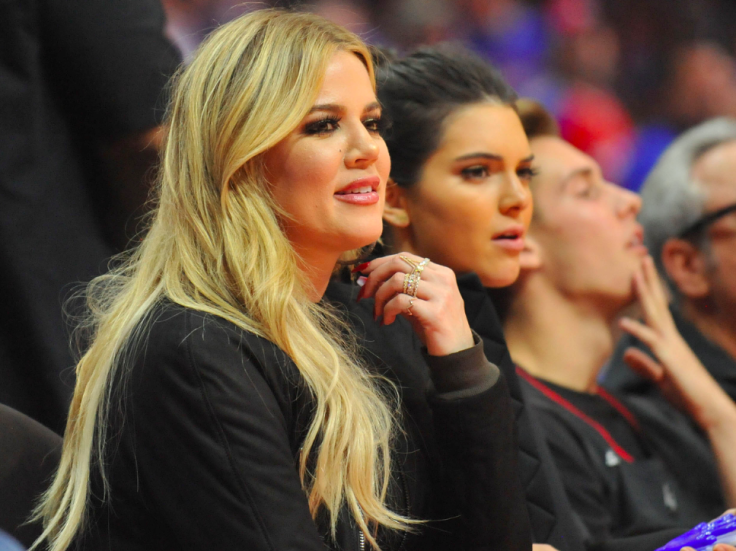 "Keeping Up With the Kardashians" star Khloé Kardashian and her beau, pro basketball guard James Harden of the Houston Rockets, have called it quits, Us Weekly wrote in an exclusive report Monday. The E! reality star supposedly dumped her boyfriend weeks ago.
Kardashian, 31, dropped everything when her estranged husband, Lamar Odom, was found unconscious in a Nevada brothel outside Las Vegas last October. The former Los Angeles Lakers star overdosed on cocaine and was originally given a 50-50 shot of survival.
Though the "Strong Looks Better Naked" author was in a relationship with Harden, she flew to Nevada to be with Odom when she heard the news. Harden, 26, stood by Kardashian's side as Odom fought for his life.
Kardashian was open about caring for Odom and dating Harden simultaneously. "James has been great. He's been very supportive with everything," she told Ryan Seacrest in November. "I'm sure there was, of course, times that he was uncomfortable with some of the things, but I'm a very honest person and I have nothing to hide. … He's been great and I've been open and honest."
Rumors swirled that a healing Odom might have been able to woo his estranged wife after Kim Kardashian West posted that the three went for a hike before Super Bowl 50. She posted a photo of a trail and called it "Super Soul Sunday." The post was liked more than 14,000 times by her 40.1 million Twitter followers.
The youngest Kardashian sister hinted that something was up with her relationship status when she posted a cryptic Instagram message, which is something she regularly does in a time of crisis or change. "We must lose in order to gain. Lessons are best taught through our darkest hour. Through crying and defeat. Through sorrow and loss. All of my pain or sadness has only built my strength, soul, character and wisdom. One day, all of our trails and tribulations will add up and make perfect sense," she wrote in part of her post Sunday.
Follow me on Twitter @mariamzzarella
© Copyright IBTimes 2023. All rights reserved.