Kid Cudi Slams Drake And Kanye West In Twitter Rant, Says 'I'm Your Threat'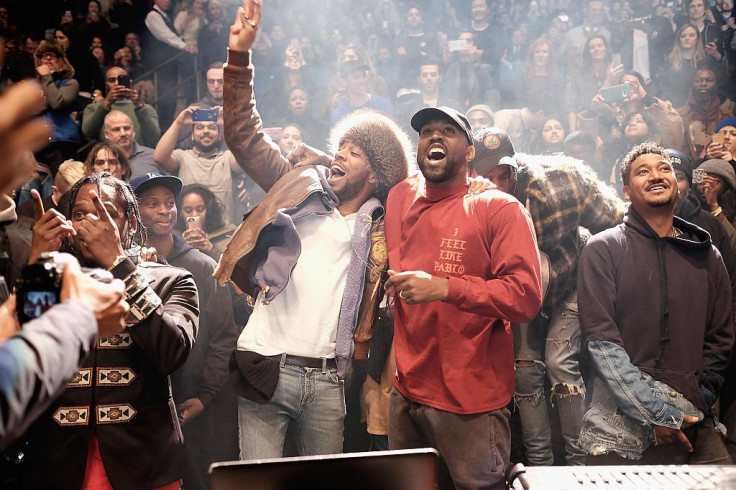 Rapper Kid Cudi is fed up. Cudi took to Twitter on Wednesday afternoon to call out the "haters within the industry" and said "the days of f---ery are over." While giving praise to artists who have been by his side such as A$AP Rocky, Travis Scott and Hit Boy, the rapper called out artists who talk about being "top 5" while having "30 people write songs for them."
Although Cudi didn't reveal any names about who he was talking about, the rapper eventually discussed Kanye West and Drake, saying, "My tweets apply to who they apply. Ye, Drake, whoever. These n----- don't give a f--- about me. And they ain't f----- with me." Check out the rest of Cudi's tweets below.
Cudi's tweet about artists having "30 people write" songs can be seen as a diss towards Drake and Kanye West. Drake has been involved in ghostwriting allegations before, while West's "All Day" features 21 writers.
After working with West for years, Cudi and the "Beautiful Morning" rapper eventually had a falling out and Cudi left West's record label in 2013. The two eventually worked again on Kanye's latest album but it appears their relationship has once again soured.
In April, Cudi told Billboard that he and Kanye had their problems but that they had worked it out. "Me and Kanye are brothers. With family, there's always going to be issues and s---. That was the first time I had been around him and his team in a while. In order to get back into the creative process, we had to talk."
© Copyright IBTimes 2023. All rights reserved.