Kiera Wilmot, 16-Year-Old Fla. High School Student, Arrested And Expelled For Explosive 'Science Experiment Gone Bad'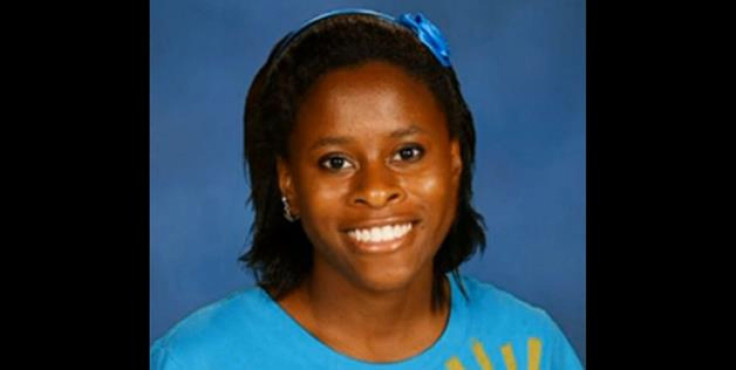 A 16-year-old Florida high school student is under arrest after her science project exploded on school property.
Kiera Wilmot, a student at Bartow High School, was arrested last week for allegedly detonating a water bottle filled with explosive household chemicals. According to the Miami New Times, Wilmot mixed toilet bowl cleaner with pieces of aluminum foil in an 8 ounce water bottle, causing a chemical reaction that generated smoke and a small explosion.
"I wasn't standing too far away when it happened," Bartow High School principal Ron Pritchard told the Ledger. "I just heard the pop, and I turned around. I thought it was a firecracker at first."
"Wilmot advised in no way was she trying to hurt anyone or create a disruption of school," a police report on the incident said.
Although no one was injured and none of the school's property was damaged, Wilmot was booked on charges of possession/discharge of a weapon on school property and discharging a destructive device, local television station WTSP reports. Each charge is a felony.
WTSP adds that Wilmot has been expelled from Bartow High School and will finish the remainder of her schooling in an expulsion problem. Despite the serious charges, multiple sources report that Wilmot was an excellent student with an immaculate behavior record.
In an interview with WTSP, Pritchard was defensive of the former student.
"She is a good kid," Pritchard told WTSP. "She has never been in trouble before. Ever."
"She made a bad choice. Honestly, I don't think she meant to ever hurt anyone. She wanted to see what would happen and was shocked by what it did. Her mother is shocked too."
Pritchard also noted that Wilmot made no attempt to leave school premises after the explosion.
"She left [the bottle] on the ground, and she stayed there," Pritchard told the Ledger. "We went over to where she was. She saw that we saw her, so she didn't take off."
The Polk County School District released the following statement regarding Wilmot's expulsion:
"Anytime a student makes a bad choice, it is disappointing to us. Unfortunately, the incident that occurred at Bartow High School yesterday was a serious breach of conduct. In order to maintain a safe and orderly learning environment, we simply must uphold our code of conduct rules. We urge our parents to join us in conveying the message that there are consequences to actions. We will not compromise the safety and security of our students and staff."
© Copyright IBTimes 2023. All rights reserved.