'Kim Kardashian: Hollywood' Game Pulled In $34 Million In Third Quarter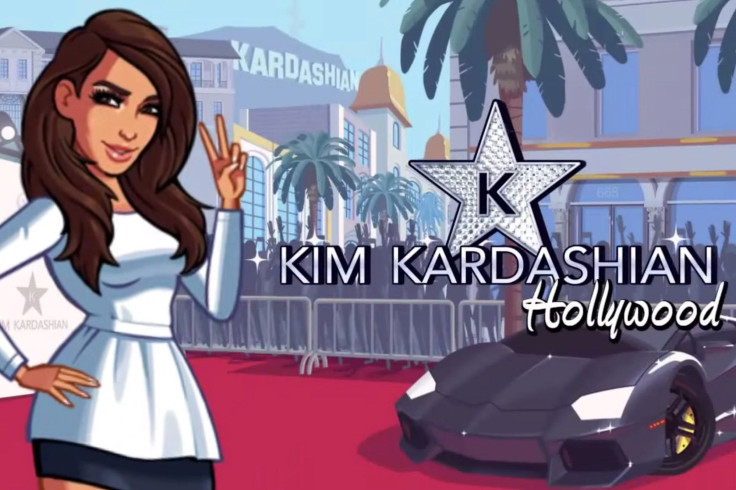 "Kim Kardashian: Hollywood" pulled in $43.4 million during the past quarter, reported San Francisco-based mobile game publisher Glu Mobile. The freemium app lets players ascend the Hollywood ladder and become famous just like the 34-year-old reality TV star.
"Kim Kardashian: Hollywood" accounted for more than half of Glu Mobile's profits last quarter, more than 10 other Glu Mobile-owned app games combined. Earlier this year, the company predicted the game would earn $200 million by the end of 2014. "Kim Kardashian: Hollywood" is a freemium game; it's free to download, but the in-app purchases can become expensive. Leveling up, accessories and clothing can cost a pretty penny, though the app is still within the top 40 most popular free games.
"Kim Kardashian: Hollywood" launched in June, and more than 22.8 million players have downloaded the game, with more than 1.2 billion sessions, and more than 5.7 billion minutes played. Users all start out at the bottom – laboring at a Hollywood clothing store – and must work their way to the top by attending fancy parties and working fashion shoots.
Why are players so addicted to "Kim Kardashian: Hollywood"?
"The formula, for the most part, seems to be simple controls and appealing visuals and sound," Nick Robalik, a New York City game developer, told IBTimes. "Past that, and putting aside clones of popular games, there's a lot of creativity in gameplay with such a simple interface and if there is a formula, it's so well-hidden I don't believe most people, myself included, see it."
"Kim Kardashian: Hollywood" is currently available in the iOS App Store, Google Play Store and iOS App Store.
© Copyright IBTimes 2023. All rights reserved.