Kim Kardashian Robbery Update: Kourtney Kardashian Posts Spiritual Message On Twitter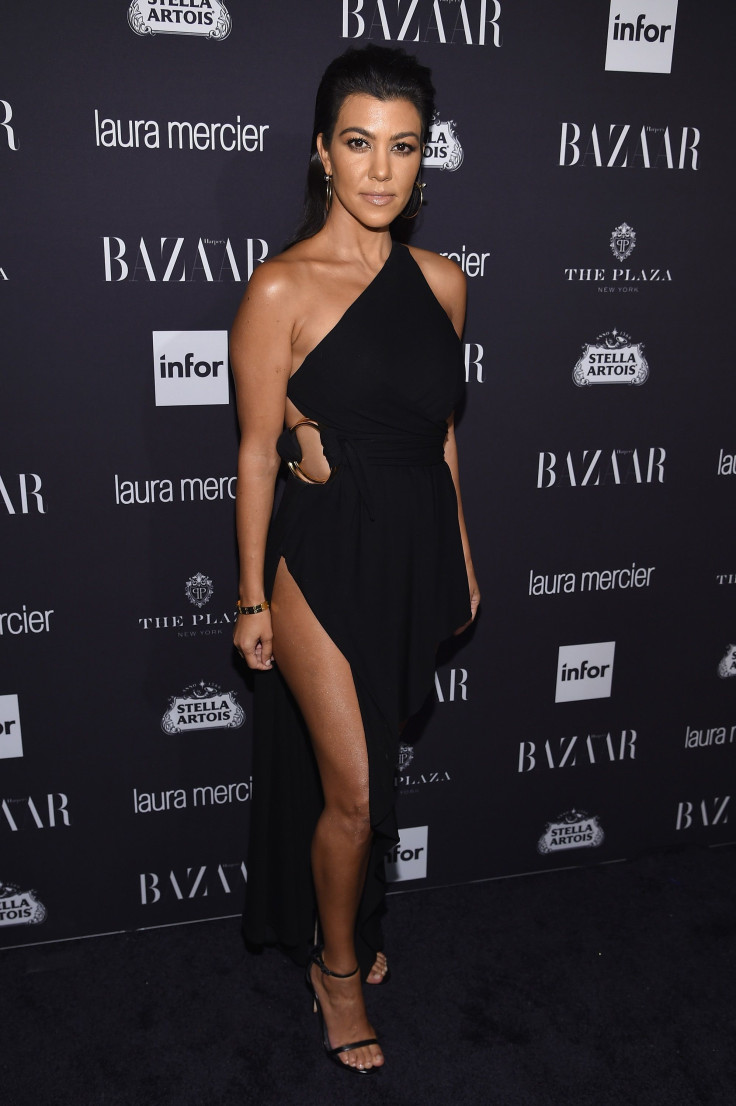 Kim Kardashian has not spoken out about the incident in Paris when she was robbed of jewelry worth $11 million. However, her elder sister Kourtney Kardashian, who accompanied her on the Paris trip, took to social media, breaking the family's silence following the incident.
On Sunday, Kim was reportedly handcuffed, gagged and locked in a bathroom at her house in the French capital by armed and masked men who robbed her. Prior to the attack, she posted a video of herself and Blac Chyna, fiancé of her brother, Rob Kardashian. The 35-year-old reality television star flaunted her $4 million engagement ring in the video. Since then, Kim — who has been an active social media user — has not posted anything on her Twitter, Instagram or Snapchat accounts.
However, Kourtney took to her Twitter account Wednesday where she posted a photo of a passage from her daily devotional book. The post also included several verses, including one from Hebrew Bible prophet Habakkuk.
Meanwhile, French police reportedly said that Kim's display of her jewelry on social media may have prompted the robbery.
"It was really the celebrity who was targeted, with possessions that had been seen and noticed via social media, and it was these goods that the attackers targeted," Johanna Primevert, chief spokeswoman for the Paris police department, told CNN Wednesday.
Authorities in Paris are investigating the robbery.
© Copyright IBTimes 2023. All rights reserved.