Kim Kardashian Stages Successful 'Selfish' Book Signing Amid Rumors Book Is A Flop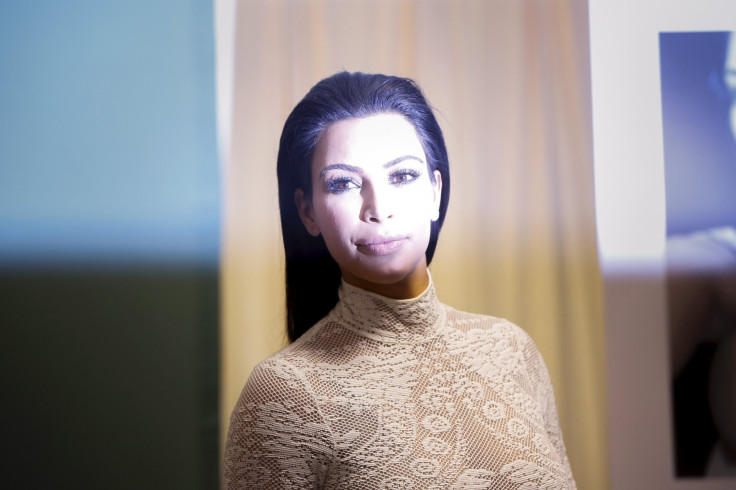 Actions speak louder than words. Instead of slamming reports that are calling her selfie book a flop, Kim Kardashian decided to do a book signing for the publication, titled "Selfish." She set up a book signing Thursday at her family's Los Angeles boutique, Dash.
Not only is Kardashian showing off how many fans are lining up to get their copies of the book signed, she also revealed that the publisher, Rizzoli, has already gone into its fourth printing.
The reality star and book author took to Instagram Thursday morning to share the good news. She posted a selfie featuring the photo that was used on the cover. She said: "Can't wait to see my dolls today at the Selfish book signing at@dashboutique today at noon!!!! Can't believe Rizzoli is going into its 4th printing!!! #selfish."
In a statement shared by Us Weekly, publishing house Rizzoli did have something to say about the rumors. "The Bookscan number of 30K floating around is not inaccurate but it represents a very small segment of our sales overall, which are very strong in non-bookstore specialty retailers, and international sales, neither of which report to Bookscan."
The company's executive director of publicity, Pam Sommers, called the book a "significant success story." She said domestic and international sales are actually upwards of 125,000 copies. Not only is the book on its fourth printing, the company added that it has opted to use a local printing company instead of sourcing it overseas, so the demand could be met through faster delivery time.
A thousand copies were delivered to Dash in Los Angeles, where Kardashian held the book signing. Despite the negative reports, the Daily Mail reports that hundreds of fans turned up for the event and they all lined up for hours just to grab a copy of the book and to get it signed. Kardashian's mom Kris Jenner and her half-sister Kylie Jenner, also dropped in to offer some support.
© Copyright IBTimes 2023. All rights reserved.