Kindle Fire for Kids: Best Children's Books, Apps and Child-Friendly Settings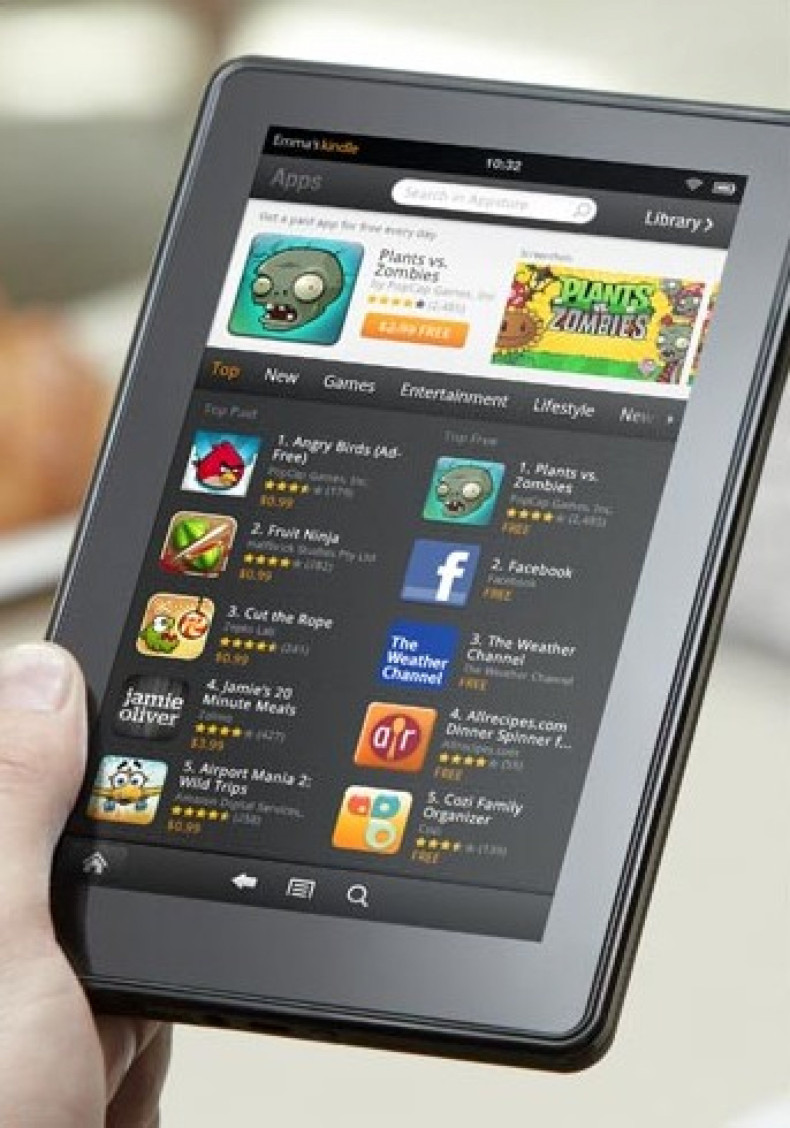 The Kindle Fire is one of the most popular holiday gifts this year for adults and children alike. The Kindle Fire can be used to read magazines, books and watch movies, but it can also be used for educational purposes to help kids learn to read interactively.
We took a closer look at some of the most popular children's books, top apps for kids and some child-friendly settings parents can use to protect their children.
Best Children's Books
The Amazon Online Store offers an impressive collection of colorful children's books and easy readers for young book enthusiasts. With over 1,000 tiles, kids can enjoy reading the vibrant and popular books on the crisp Kindle Fire screen.
The Kindle Fire also offers special features to help children read the books including singsong text, a read-aloud option and Text Pop-Up, which allows children to zoom into text over images to read the smaller font.
Some of the most popular children's books for the Kindle Fire include:
1. Brown Bear, Brown Bear, What Do You See? by Eric Carle
2. A Wolf Pup's Tale by Rachel Yu
3. Hooray for Fish! by Lucy Cousins
4. Curious George and the Firefighters by H.A. Rey and Margret Rey
5. Fireman Small by Wong Herbert Yee
6. Junie B. Jones Has a Monster Under Her Bed by Barbara Park and Denise Brunkus
The children's books can be downloaded directly from the Kindle Fire by entering Amazon's Online store.
Top Apps for Kids
There are an endless number of fun and educational apps that children will enjoy using. The most popular children's apps are iStoryBooks, Dr. Seuss books, Kids Place - With Child Lock and Angry Birds.
1. iStoryBooks: This free app allows toddlers and young children to interact with storybooks through pictures, text and audio. The app is targeted for kids between the ages of 2 and 8 with stories for different reading levels. Some of the popular books included are: Cinderella, Snow White, A to ZX Animals, The World of Trucks and Children's Ramayana.
2. Green Eggs and Ham - Dr. Seuss: This app is $2.99 and gives children an interactive way to follow along with the Dr. Seuss classic. The app provides a book-like experience where children can read the book themselves, have the Kindle Fire read the book aloud, or use auto play. The book includes the original Dr. Seuss illustrations. Other Dr. Seuss books are also available in app form, including: The Cat in the Hat, How the Grinch Stole Christmas!, Dr. Seuss's ABC, and more.
3. Kids Place - With Child Lock: This free program is the dream app for worried parents who may not trust their children with the Kindle Fire. The app allows parents to block certain programs and capabilities on the Kindle Fire so parents can control what their kids see and which apps they have access to. The app also allows parents to set a password PIN to protect parental data through a Child and Toddler lock.
4. Angry Birds: The extremely popular Angry Birds game can be purchased for free in the Kindle Fire App Store. Users fling birds across the screen to try to strategically destroy structures and boundaries. This puzzle game is fun for people of all ages, but children will especially enjoy watching the colorful birds fly across the screen.
Child-Friendly Settings for Kids
In addition to the Kids Place - With Child Lock, there are a number of other ways parents can make their child's Kindle Fire more secure.
A major complaint with the initial Kindle Fire software was the lack of privacy controls and security features that allowed children, for example, to browse the web freely giving them access to adult content. The new software update allows users to turn on restrictions to make their Kindle Fire more secure and prevent security breaches or wandering children.
The restrictions option can be found under the Kindle Fire's settings menu. Select restrictions and then select turn on. Users will then be prompted to give a password and confirm that password. Once a password has been chosen, users have the option of whether or not to password protect web browsing. If you have children using the device, the password protected Wi-Fi option will prevent your child from browsing adult content. Once your Kindle Fire is password protected, a small key icon will be located in the top right hand corner of the screen next to the battery.
Related Article: Kindle Fire Battery Life: 5 Tips to Make It Last Longer
Related Article: How-To Get The Most Out of Your Kindle Fire: Top 10 Tips And Tricks