Kobe Bryant's Wife Vanessa 'Disgusted' With Officials Over NBA Star, Gianna's Graphic Photos
Vanessa Bryant delivered an emotional testimony Friday that gave a gut-wrenching look into what she experienced since the deaths of Kobe and Gianna.
KEY POINTS
Vanessa said she felt helpless after learning about the photos
The revelation has caused her to "live in fear" every day
She recalled the day she learned of Kobe and Gianna's deaths
Vanessa Bryant broke down in tears when she talked about Kobe Bryant, Giana, the crash and the images that officials took of their bodies while on the stand.
The late NBA star's wife revealed that she first learned of the crash after an assistant informed her of it at her home. Vanessa, during her nearly three-hour testimony, said it was L.A. County Sheriff Alex Villanueva who told her there were no survivors.
Vanessa Bryant divulged, on the stand, that she begged him to secure the area as she was concerned about the paparazzi. She claimed Villanueva did not tell her, at the time, that his deputies had captured photos of her husband and daughter's bodies.
Kobe's better half later said she learned of the graphic images through the Los Angeles Times report and confessed that it gutted her. "I felt like I wanted to run down the block and scream. I can't escape my body. I can't escape what I feel," she said in the courtroom.
Vanessa added that she was "blindsided, devastated, hurt and betrayed" to know that authorities had photographed the scene. "I trusted them. I trusted them to not do these things," she furthered.
The most disturbing part of it, as per Vanessa, is that Villanueva's team had to have moved her 13-year-old daughter's body in order to snap it. "They took advantage that Daddy couldn't protect her. He was at the morgue," she said.
Vanessa Bryant testified that the photos of Kobe and Gianna's corpse would rip her apart should it get out or if she were to somehow see them. "I don't ever want to see my babies in that way. Nobody should ever have to see their family in that way," she said, elucidating to the courtroom that she lives in constant fear that the images could surface at any time.
Meanwhile, the American public figure arrived at the courtroom on Friday donning a black dress, black coat and a pair of dark sunglasses. Vanessa Bryant, who is suing L.A. County officials after learning deputies had taken and shared graphic photos from the wreckage scene, also sported a "Mama" necklace while looking confident and flashing a smile on her way into the building.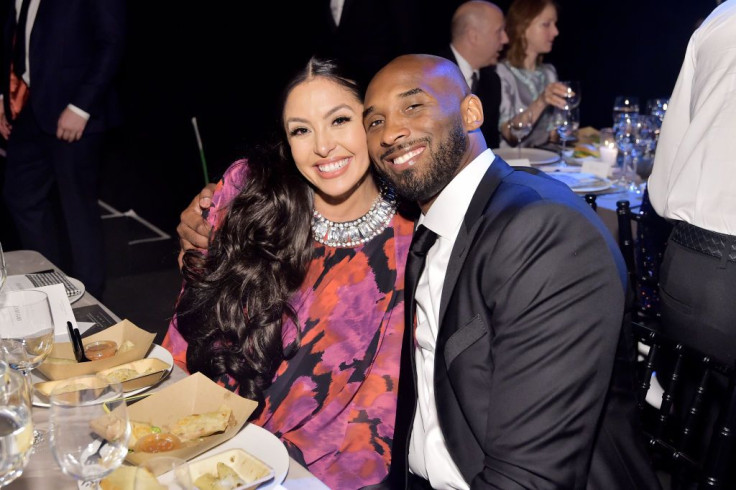 © Copyright IBTimes 2023. All rights reserved.