Kojima Productions Confirms Working On New Project
KEY POINTS
Kojima Productions revealed about its new project in a tweet
It is currently on the lookout for the best talent it can hire
The new employees will be working in Tokyo, Japan
After months of teasing, Kojima Productions, maker of the hit game "Death Stranding," has confirmed that it is already working on a new project.
In a Tweet, the Hideo Kojima-led team of video game developers announced that the company is working on a new project and is looking to hire "best-in-class talent" for it. The studio didn't provide details about the game in the announcement; it only said that the new employees will be working in Tokyo, Japan.
A listing on the company's career page, however, provides some hints as to what kind of project Kojima and his team are working on, GamesRadar reported. Some of the listings "are light on details," but the jobs themselves seem to indicate what kind of game it is going to be.
For example, an opening for a "Network Programmer" might mean the upcoming game could have some online features such as multiplayer gameplay. A "Weapons/Mechanical Artist" means it will still feature weaponry and mechanized equipment – whether this turns out to be the kind that players could find in the "Metal Gear" universe or "Death Stranding" remains to be seen.
A "Cinematic Artist" indicates, in line with Kojima's preferences, the future game will have cinematic scenes. Such scenes might feature great detail courtesy of the "Environment Artist," "Character Artist," "VFX Artist," and so on. A "Localization Specialist" will ensure the game will be localized for more than just one country.
Here's the full list of talents that Kojima Productions is looking for, according to its website:
Game Programmer
Tools Programmer
Technical Artist
System Programmer
3D Rendering Programmer / Effects Programmer
Animation ProgrammerPhysics Programmer
AI ProgrammerNetwork Programmer
Sound ProgrammerUI Programmer
Sound Designer
Environment Artist
Character Artist
Weapons / Mechanical Artist
Animator
Cinematic Artist
VFX Artist
Lighting Artist
UI / 2D Artist
Game Designer
Level Designer
Producer/Assistant Producer
Project Manager
Writer
Localization Specialist
Nothing is known about the new game or project at the moment. What's known, however, is that it will be developed by the same minds behind "Death Stranding" and the legendary "Metal Gear" series.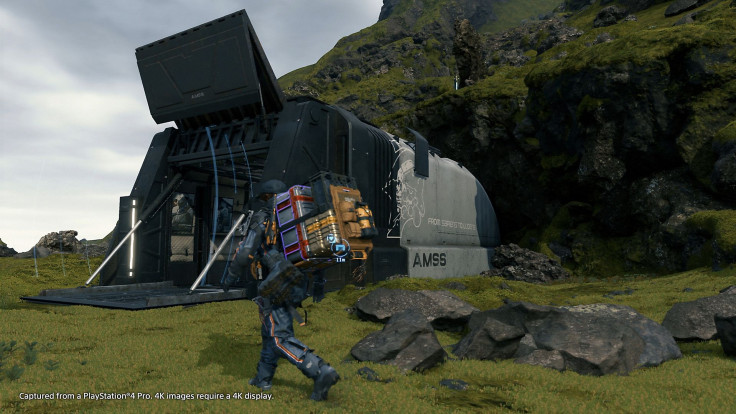 © Copyright IBTimes 2023. All rights reserved.