Korean Boy Band D Crunch Disbands; Other K-Pop Groups That Split Up In 2022
While there are multiple K-pop groups that are introduced each year, there are also many groups that bid their fans farewell after a few years in the limelight.
Boy band D Crunch, who debuted in August 2018 with their first single "Palace," is finally ending its journey as a nine-member group.
"After much discussion with the members, we have decided to disband the group. We apologize for causing concern to the fans with the sudden announcement," the group's management agency, All-S Company, said in a statement sent to Koreaboo on Thursday.
The group's disbandment comes after vocalist Hyunwoo departed the boy band in 2020, followed by Minhyuk in 2021 and Dylan in October. The group's last album "Addiction" was released in March.
Here are other K-pop groups that have split this year.
April
Girl group April debuted in 2020 and made a huge hit with their single, "LALALILALA."
This group disbanded in January after a hiatus in 2020 after singer Hyunjoo accused fellow members Chaewon, Yena, Naeun and Yena of bullying her. The four members denied the bullying accusations, and the group stopped promoting their music. In June, the accused former girl group members said they are receiving psychiatric treatment after suffering from "deep mental distress" following the bullying issue.
NU'EST
After a solid 10 years of performing as a five-member boy band under PLEDIS Entertainment, the group decided not to renew their contract with the agency after it expired in March. The group did not use the word "disbandment," but future promotions remain uncertain. Out of the five members in the group, only Kang Dong-Ho and Hwang Min-Hyun renewed their contracts in the agency.
HOT ISSUE
This rookie girl group disbanded in April after just a year of promotions under S2 music label.
LUNARSOLAR
Girl group LUNARSOLAR parted ways in May after two years of promoting music under the music agency J Planet. The five-member group debuted in September 2020 with their single, "OH YA YA YA."
CLC
Fans were upset when CLC's disbandment was announced in May shortly after their 7th year anniversary. K-pop fans believe the so-called "seven-year curse," which spells the end of artists' contracts and often results in disbandment, has affected CLC too. The news was abrupt; however, members of the group had left the company to pursue solo careers long before the official announcement regarding the split.
BLINGBLING
Girl group BLING BLING officially parted ways in June after their highly-anticipated debut in November 2020.
DIA
In September, members of the girl group DIA ended their idol careers when they officially parted ways after seven years in the group. DIA released their farewell song, "Rooting for You" on Sept. 15, a day after their contract ended with Pocketbol Studio.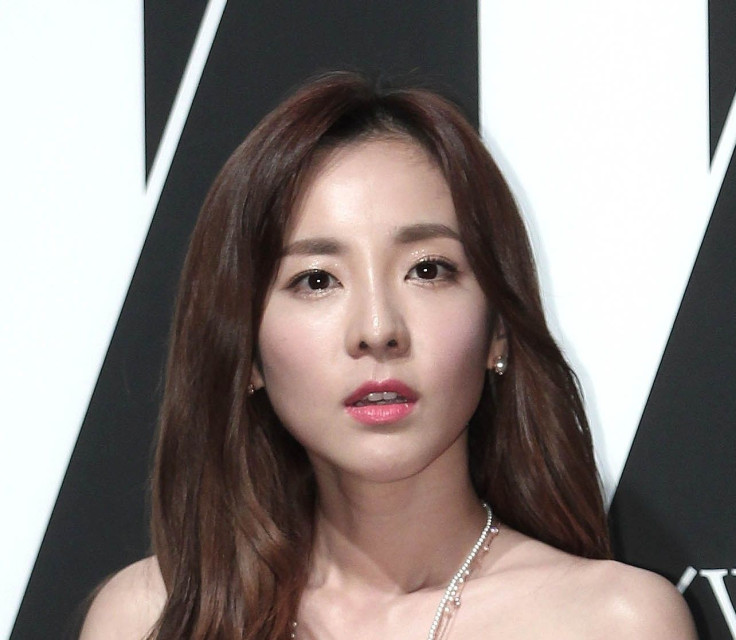 © Copyright IBTimes 2023. All rights reserved.
FOLLOW MORE IBT NEWS ON THE BELOW CHANNELS