Kourtney Kardashian Suffers Wardrobe Malfunction At Kendall Jenner's Birthday Party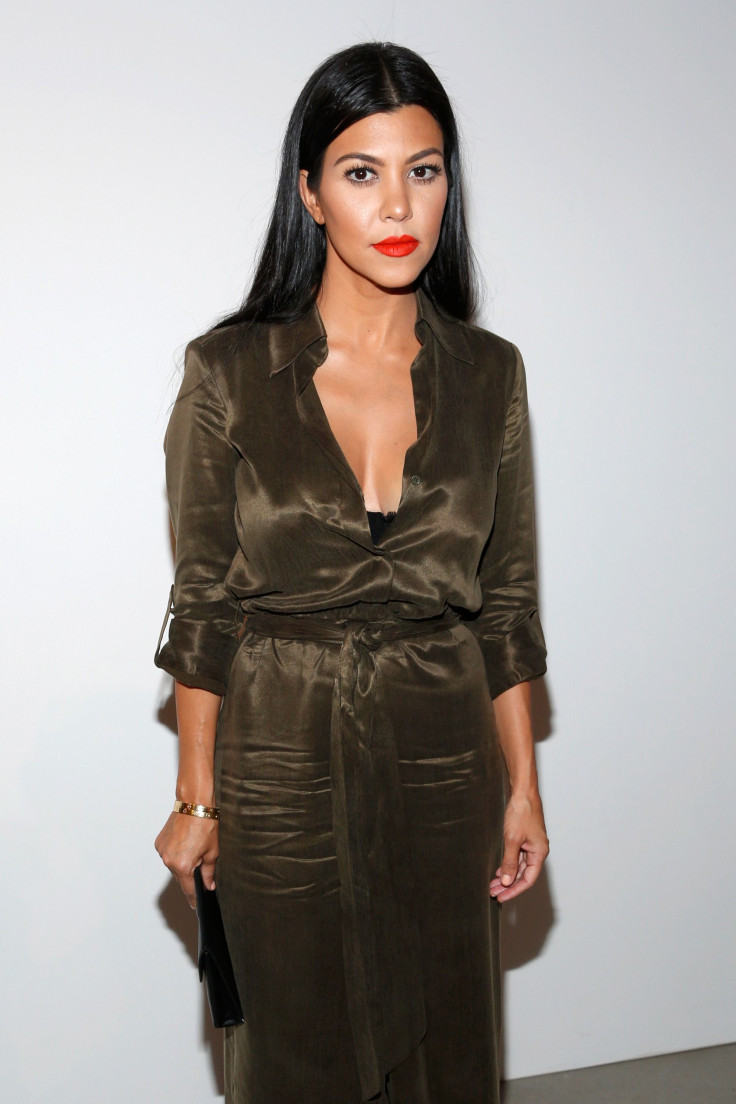 Reality star Kourtney Kardashian has been looking sexier than ever and she hasn't been afraid to show off the amazing body she's been working so hard for. Unfortunately, when she stepped out Monday to celebrate her sister, Kendall Jenner's birthday, her outfit revealed a little more than she intended.
E! Online shared a photo from the night out, where Kourtney had a slight wardrobe malfunction. She was wearing a tight lace-up corset top, which had lace details that didn't do much to cover her up. She tried to use a jacket to protect her modesty but when the jacket opened up a little, the absence of a more substantial brassiere became evident.
Kourtney completed the look with a pair of leather pants and pointy high heels. She kept her hair down and enjoyed the evening along with the rest of Kendall's guests. According to TMZ, the birthday bash was held at The Nice Guy nightclub in West Hollywood.
Among the high-profile attendees are Kendall's fellow model Gigi Hadid and her Kardashian-Jenner sisters. Kylie Jenner's current boyfriend Tyga, and her ex-boyfriend Jaden Smith were also at the party.
Despite the malfunction, Kourtney appeared to enjoy herself. She even posted a photo of herself Tuesday, showing that she had taken the jacket completely off. In the photo, she could be seen dancing in the arms of her good friend Scotty Cunha
© Copyright IBTimes 2023. All rights reserved.