Kourtney Kardashian's Ex-Boyfriend Scott Disick's Friends Want Him To Join Rehab Immediately, Worrying He May Overdose Soon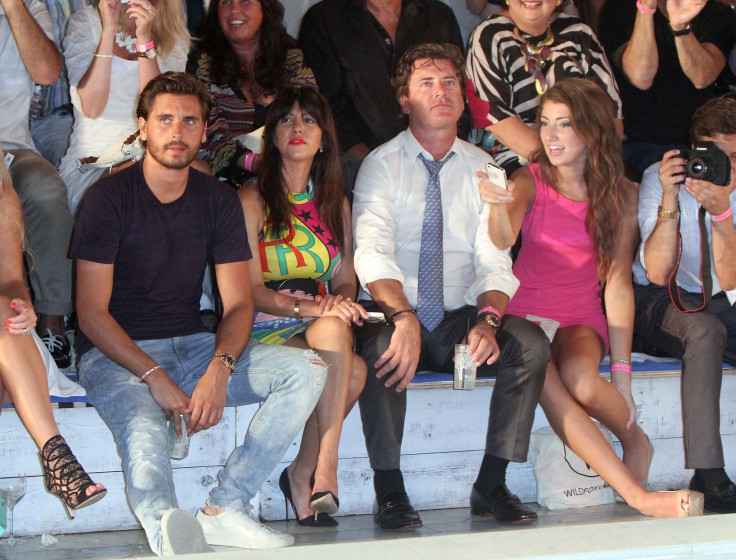 Friends of Kourtney Kardashian's former partner Scott Disick feel that he has fallen off the wagon and are trying to get him into rehab as soon as possible, TMZ reported Thursday. The report comes after Disick missed out on their daughter Penelope's third birthday at Disneyland, upsetting Kardashian.
Sources told TMZ that Disick's friends have been trying to convince him to get treatment for his addiction to drugs and alcohol, even before he missed Penelope's birthday party. Disick scheduled a party at the 1Oak Las Vegas nightclub on Friday but his friends -- worried he might overdose any day -- believe the bash is a big mistake and want him to cancel it get into rehab, the report said.
Disick posted a photograph for the party on Instagram and captioned it: "Come party with me this Friday in Vegas @1oaklv."
Radar Online reported earlier this week, citing a source, that people close to Disick are worried he may overdose soon if he continues at the same rate with his addiction.
"Everyone is scared that Scott will overdose and die," the source close to the Kardashians said, according to Radar Online, adding: "The family has been on Scott watch for years now, especially after he almost died last year in Southampton.
"He already lost his family, and if he keeps going the way he is going, he will lose his life," the source added.
On his daughter Penelope's birthday, Disick posted a collage of her pictures and captioned it: "1 of the only things I'm proud off about myself [sic]," adding: "happybdayp."
Meanwhile, Kardashian has been spotted with her sisters after pictures emerged last week showing Disick getting close with his former girlfriend Chloe Bartoli in Monte Carlo.
"Kourtney has always taken Scott back and been by his side, but now with three kids it has gotten old," a source told E! News, adding: "Kourtney has to do what's best for the kids."
A source close to Disick said, according to E! News: "He's clearly unraveling," adding: "He was a mess in NYC last month with the drinking and partying and he's been in a downward spiral ever since. He's been in trouble before, but this is on another level."
© Copyright IBTimes 2023. All rights reserved.