Kristen Stewart, Gal Pal Alicia Cargile Spotted Cuddling In Los Angeles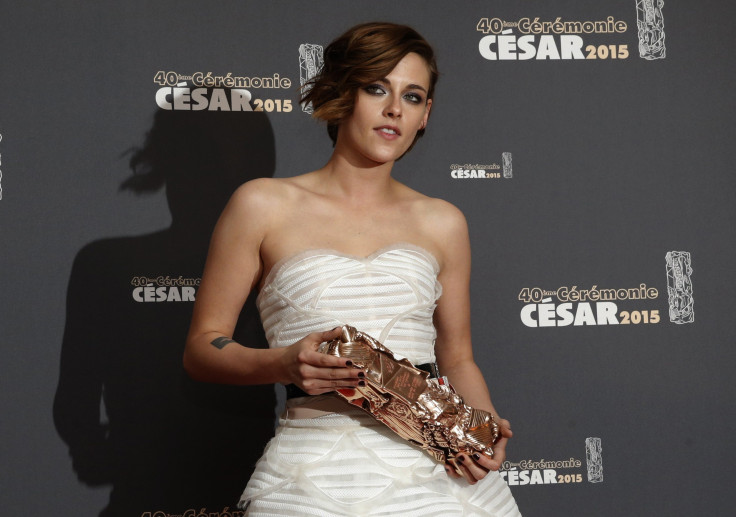 Kristen Stewart spent her Memorial Day weekend with her former assistant and girl pal Alicia Cargile. The two were also spotted cuddling on the streets of Los Angeles on Monday.
Cargile and Stewart went out for lunch and were seen getting cozy in public. The pair walked together with arms around each other. Check out the photos here. The 25-year-old "Twilight" actress wore tight black skinny jeans and teamed them up with a gray T-shirt and a smart black jacket. She also wore dark sunglasses and yellow canvas shoes.
Cargile, who was once Stewart's assistant, looked her casual best in a hooded jumper, check shirt, and tight gray jeans.
It was not the first time that Stewart and Cargile have been spotted together. The pair reportedly had a good time at the Coachella music festival in April. Stewart and Cragile were spotted smoking and relaxing with friends at the festival. The two looked comfortable in each other's company.
There is speculation in the media that Stewart is more than friends with Cargile and various gossip websites like Perez Hilton address the two as a "couple." Though Stewart has not talked about her relationship with Cargile, she touched on the topic while talking about her role in the recent film "Clouds of Sils Maria." She plays an assistant to a famous actress (played by Juliette Binoche).
"There's so much isolation and protection that has to happen," Stewart told host Conan O'Brien during an April 9 interview. "So, then you sort of like end up, kind of like, hiring a buddy, a confidante, like, somebody to organize your schedule, but in addition to that, like kind of like, live with you essentially," said the actress adding that "it is definitely more complicated than" telling someone to "go buy me tampons because I'm embarrassed to go to Rite Aid and do it myself."'
In "Clouds of Sils Maria," Stewart's character shares a professional yet intimate relationship with Binoche's character. The two also share some physical intimacy at one point. Stewart also was awarded a Cesar Award (the French equivalent of an Oscar) for her role.
© Copyright IBTimes 2023. All rights reserved.