La Niña Effects? National Weather Service Predicts 2017 Winter Climate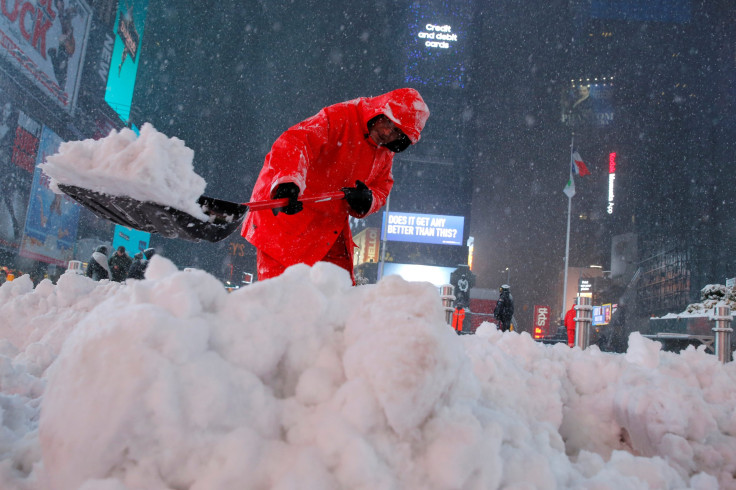 The National Weather Service has released its first winter weather predictions for the approaching season in the United States. But if the wildcard La Niña develops, it might shake some things up. The chances that it will develop are strong too, observations as well as computer models suggest that La Niña is likely to develop. If it does develop, Mike Halpert, the deputy director of the Climate prediction Center at the National Oceanic and Atmospheric Administration predicts that it will be "weak and potentially short-lived."
What is La Niña?
Colder than normal conditions in the Pacific Ocean near the equator is what is commonly referred to as La Niña. The opposite, or warmer conditions than normal would be El Niño. Both can cause changes in the weather patterns across the United States. More specifically, La Niña causes wetter conditions across the northern part of much of the country and dry and warm conditions across much of the southern parts of the country.
If La Niña develops, which there is currently a 55 to 65 percent chance that it will in the Northern Hemisphere, the winter weather in some parts of the country will vary slightly. NOAA updates its ENSO predictions on the second Thursday of each month, so come November they'll have a new prediction about whether La Niña will be impacting the winter weather.
As of Oct. 19 the predictions for winter weather showed that much of the northern part of the country including the Rockies to the Great lakes will likely see a winter that is wetter than usual. Meanwhile the southern third or so of the country will see drier conditions than usual, according to the NOAA predictions.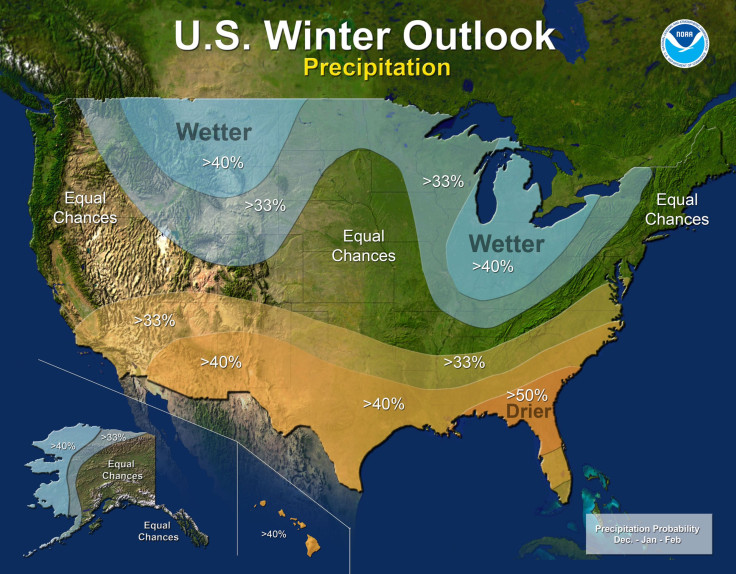 NOAA is also predicting that more than half of the country is more than 30 percent likely to see a winter, December to February, that will be warmer than usual. Only a small part of the north western part of the country will maybe see cooler than normal temperatures, and the rest of the country is equally as likely to be warmer than usual as it is to be cooler than usual. Those areas that are neither likely nor unlikely don't have strong enough climate signals to determine odds.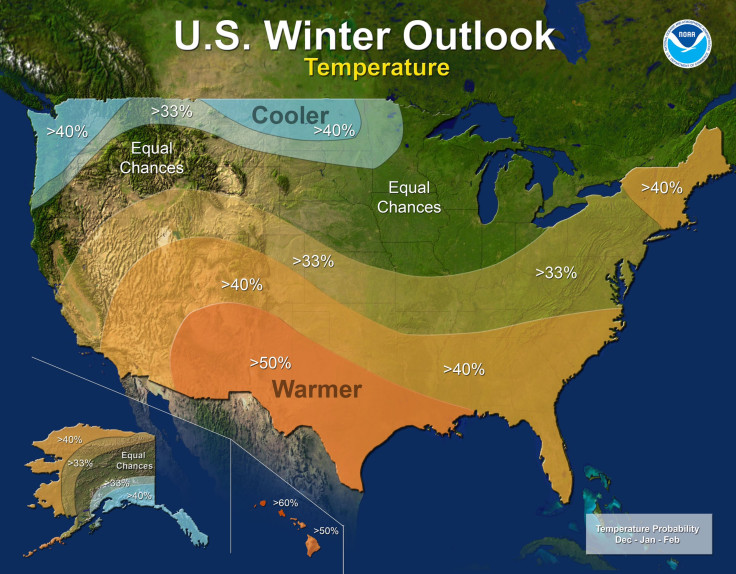 These predictions vary slightly from those that the Farmer's Almanac released earlier this month. Those predictions are made based on a "specific and reliable set of rules," according to the almanac. Those include solar activity, tidal action of the moon and the location of the planets in their orbit.
NOAA says that snow forecasts aren't predictable more than a week in advance of their occurrence. Meanwhile the Farmer's Almanac says some parts of the country will get more snow than usual. Time will tell and an updates forecast from NOAA on Nov. 16 will help predict winter further.
© Copyright IBTimes 2023. All rights reserved.