Winter Storm Names 2018 Released By Weather Channel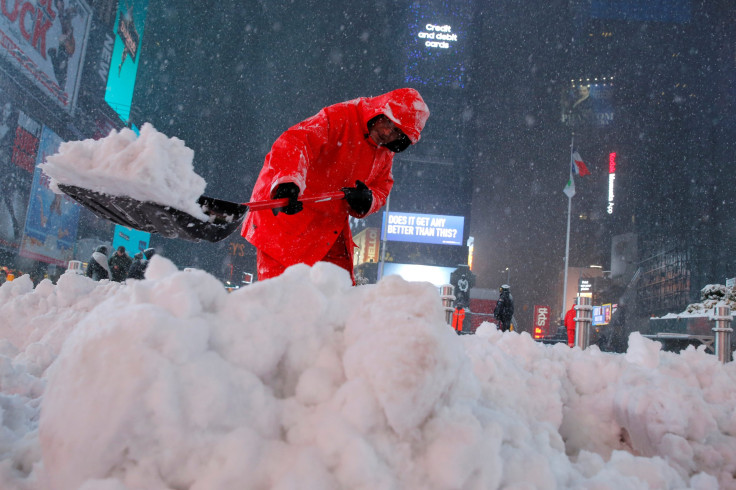 Hurricanes this season have become well-known names in households across the United States, Mexico and the Caribbean, now The Weather Channel is gearing up for a winter of storms as well.
The 2017-2018 list of winter storm names was announced Thursday. The names were chosen based on the most popular baby names from 2016. The top 26 names were used with the exception of any names the National Hurricane Center included on any lists for Atlantic storms in the next six years, the Pacific lists for the next two and any name that has been retired before.
The National Weather Service does not actually name winter storms, only The Weather Channel does which can cause some confusion during the storms. But The Weather Channel says naming the storms makes them easier to communicate about, rather than referring to them all as "snowmageddon." "It's simply easier to communicate about a complex storm if it has a name, which our naming program has demonstrated," said senior hurricane specialist Bryan Norcross who helped choose the names, according to The Weather Channel.
This is actually the same reason the National Hurricane Center names storms. Easy to pronounce names that can come through loud and clear in an emergency are easier to use than numbers. "These advantages are especially important in exchanging detailed storm information between hundreds of widely scattered stations, coastal bases, and ships at sea," says the NHC website.
Storms in the Atlantic only get names when they reach Hurricane status, until then they're simply "tropical depression X." The Weather Channel is still fine tuning its naming criteria but currently a team of experts at The Weather Channel discuss potential storms and decide which to name.
The names for the 2017-2018 winter storm season include Inga, Aidan, Quinn, Benji, Skylar and many more. Once the list was released Twitter users immediately started making jokes about the list.
A lot of jokes about the names sounding like they belonged to children who attend private school were made.
Even some meteorologists were getting in on the fun.
Other people couldn't help but point out that the names were only "official" for The Weather Channel and had no actual affiliation with the National Weather Service.
The Farmer's Almanac is predicting that parts of the country will see winters that are more harsh than usual this year. The North East and the mid-Atlantic portions of the country are expected to get several heavy precipitation events through the winter months as well. So the names The Weather Channel has lined up might actually end up being used.
© Copyright IBTimes 2023. All rights reserved.
FOLLOW MORE IBT NEWS ON THE BELOW CHANNELS