Labor Day 2013 Travel Forecast And Where Americans Will Find The Best Deals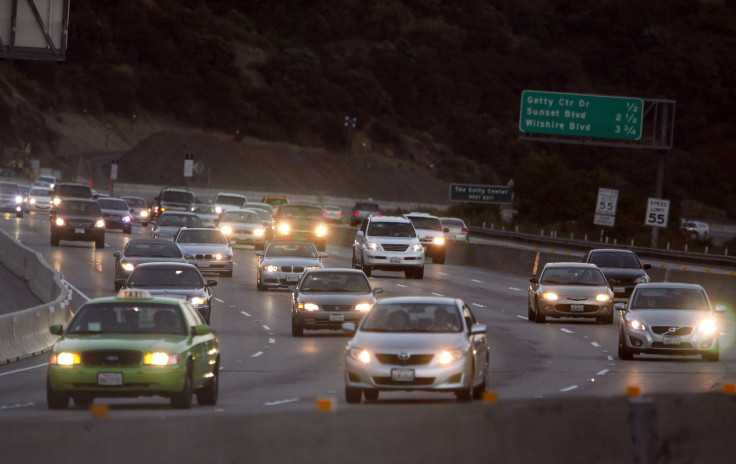 More Americans will travel this upcoming Labor Day Weekend than any year since the recession hit in 2008, according to the latest forecast from AAA, which is based on data compiled by IHS Global Insight. Some 34.1 million Americans are expected to journey 50 miles or more from home between Thursday, Aug. 29 and Monday, Sept. 3. That figure marks a 4.2 percent increase in 2013 over the 32.7 million Americans who traveled last year.
"AAA is forecasting a lift in Labor Day travel this year due to the increasingly positive economic outlook and optimism in the housing market," AAA President and CEO Robert Darbelnet said. "For many Americans, their home is also their biggest asset. As home prices improve in many parts of the country, more families are feeling comfortable about traveling this Labor Day holiday."
Friday, Aug. 30, is expected to be the busiest travel day this year, with AAA forecasting that 46 percent of American travelers will depart on their vacations that day. Monday, Sept. 2, will also be a busy one, as 43 percent of Americans are expected to hit the road to return home. Eighty-five percent of Americans will return from their Labor Day trip on Monday, Tuesday or later.
AAA expects some 85 percent of Americans (or 29.2 million) to travel by automobile this year, a 4.3 percent increase over 2012 thanks to mid-August gas prices, which were down an average of 2.7 percent per gallon. The average price at the pump on Labor Day 2012 was $3.83 per gallon -- the most expensive on record for the holiday weekend -- while prices in 2013 are hovering around $3.54 for a gallon of regular gas. Barring a late-summer hurricane or refinery problems, AAA expects gas prices to remain comparatively low this year.
Air travel is also expected to increase in 2013 by about 2.8 percent, with more than 2.61 million American leisure travelers (or 8 percent) arriving at their destination by air. The remaining 7 percent will travel by other modes of public transportation, including rail, bus and watercraft.
Though the average round-trip distance Americans will travel in 2013 is down slightly to 594 miles (last year's average was 626), Labor Day vacationers are expected to spend more this year than last year. The median spending over the holiday weekend is forecast to grow to $804, compared to $749 last year, with travelers forking over nearly a quarter of their vacation budget on travel and lodging, and another 21 percent on food and beverages.
Prices are up across the board this year, with car rental rates soaring from $39 to $51, average lowest round-trip airfares for the top 40 U.S. air routes climbing from $205 to $214, and three-diamond lodgings up to an average of $161 per night, compared to $154 last year. Most travelers AAA surveyed said they planned to spend their money dining (57 percent), visiting with friends and family (46 percent) and shopping (43 percent).
Labor Day weekend is the last hurrah for many families before the start of the school year, and it is widely regarded as the closing weekend of the summer travel season. "As schools across the nation usher in their next session of students, the Labor Day holiday provides families with the opportunity for one final extended summer weekend getaway," Darbelnet said, adding a word of caution for drivers: "It is important to remain distraction-free and keep [your] mind on the task of driving."
Where To Find The Best Deals This Labor Day Weekend
Flight comparison site Kayak sifted through hundreds of millions of search queries and identified Atlanta as the top trending destination for Labor Day weekend with a whopping 62 percent increase in searches compared to the weekends before and after. Kayak attributed the jump to the Alabama vs. Virginia Tech Chick-fil-A Kickoff and Nascar races at the Atlanta Motor Speedway.
Tropical Cancun, Mexico, and San Juan, Puerto Rico, also leapt into the top 5 trending destinations this year, though Kayak said airfares for Cancun would drop by nearly 20 percent the week after Labor Day, and by 17 percent the week prior for San Juan. Houston and Honolulu will offer the biggest savings on airfare in 2013, with average return flights costing $279 and $600, respectively.
New luxury hotel room search engine The Suitest has some ideas about where and where not to sleep this year. The site, which helps travelers get the most bed for their buck, recommends San Francisco (where hotel rooms are $70 to $100 cheaper than on the weekends on both sides of Labor Day), California's Orange County, Houston, Dallas, Orlando and Hawaii's Big Island.
On the flipside, The Suitest recommends avoiding Charleston (where hotel rooms are up by as much as $115), Seattle (up $30-$90) Austin (up $50-$80), Las Vegas (up $50-$70) and San Diego (up $20-$70).
Pierre-Etienne Chartier, vice president of discount travel site Hotwire, has some ideas of his own for budget alternatives to pricier favorites. "Though many travelers are set on visiting the always popular cities that top our list, we also wanted people to know that they can experience a great Labor Day Weekend without worrying about the higher cost that comes with some of these in-demand destinations," he said.
Hotwire's "sleeper cities," the ones that it said can go toe-to-toe with the top 5 destinations this year, include Indianapolis instead of Chicago (54 percent savings; $61 per night); Toronto instead of New York (39 percent savings; $112 per night); Reno instead of Las Vegas (19 percent savings; $91 per night); Washington, D.C., instead of Boston (50 percent savings; $81 per night); and St. Louis instead of Atlanta (23 percent savings; $68 per night).
© Copyright IBTimes 2023. All rights reserved.