Lady Killer: HTC's Latest Charming 'Purple Cube' Smartphone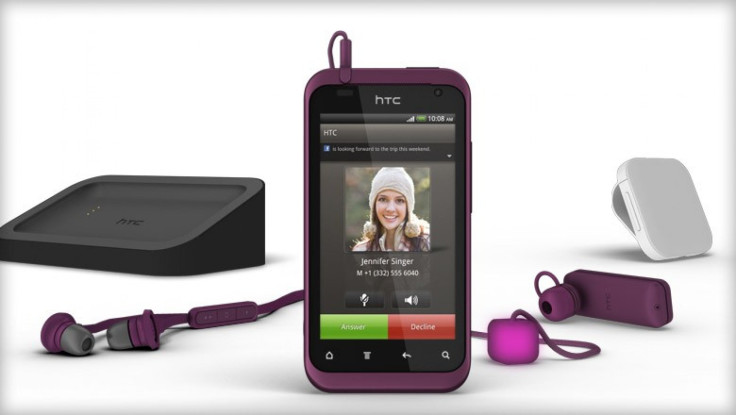 A new type of smartphone will be launched on Sept. 29 in New York, HTC announced Tuesday. It features one accessory named Rhyme charm, a small purple cube that lights up when the phone rings because of a call or a new message, which is evidently designed to draw the attention of women.
This smartphone, equipped with Android Gingerbread, has a 3.7-inch screen, a super LCD display, a LED flash, 4GB of internal memory and a single-core 1 GHz processor. What's more, it owns has cameras, one in the rear, with auto-focus, and the other in the front for video chat.
However, the new smartphone has a few drawbacks. Firstly, it will be sold through Verizon Wireless, which means you'll need to sign up for a 2-year contract.
And, secondly, it's big almost like a brick. But it's as light as feather.
HTC has decreased the design to a minimum but it's okay for the ladies as they're totally hooked to the purple cube.
From a cloth covered cord hangs a plastic cube that's slightly bigger than a die, technology journalist Joanna Stern reports.
When plugged into the Rhyme's 3.5mm headphone jack the purple cube lights up like a glowing tentacle when a call or new message (e-mail or text) comes in. It's certainly an out-there accessory, but I can actually see it being quite useful — I constantly lose my phone in my bag and use my headphones to fish it out, Stern said.
© Copyright IBTimes 2023. All rights reserved.