Lamar Odom Update: Khloé Kardashian's Family Flies Back To Las Vegas Following News Athlete Is Making 'Great Progress'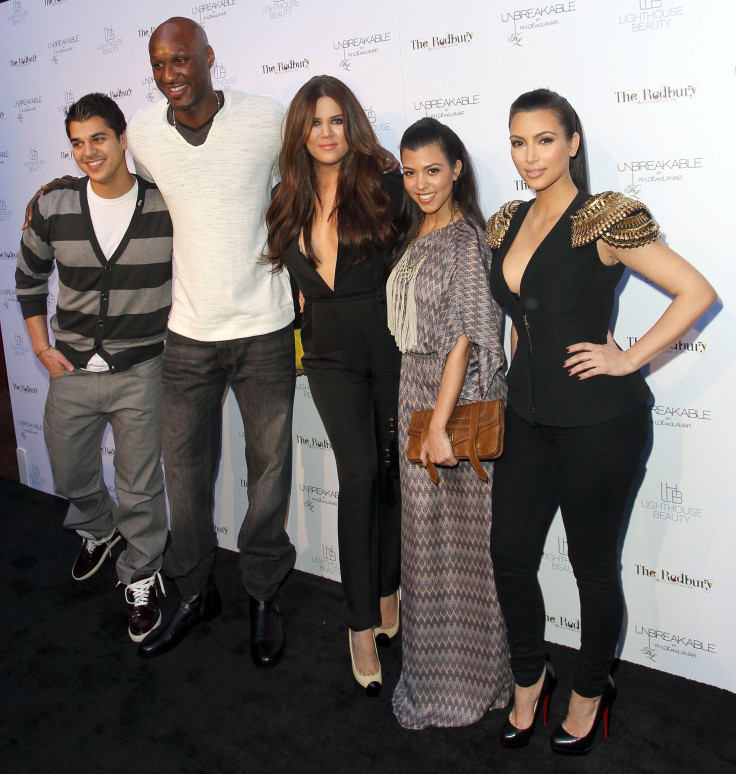 Khloé Kardashian has spent the past few days in Las Vegas beside estranged husband Lamar Odom as he continues to make a miraculous recovery. The 35-year-old former NBA star has been hospitalized since Tuesday after being found unconscious inside a Nevada brothel.
Odom spent four days in a coma as doctors tried to assess the damage to his brain and organs, but on Friday morning he woke up. According to People, Kim Kardashian, her step-sister Kendall Jenner and mom Kris Jenner immediately flew to Las Vegas Saturday to once again be by Odom's side.
Following her visit, Kim Kardashian took to Instagram to share a photo of her and the athlete writing: "I have faith in you. I believe in the power of prayer and positive energy! Thank you all for your prayers! Lammy -- I'm so happy Kendall & I could make you smile today! God is good!"
Kris Jenner also shared a post about Odom, writing on her Instagram page, "Come on Lamar!!! You are such a champion… I know you got this… #ourfighter #pleasepray #love #thatsmileiseverything."
A source told People Odom can communicate with his family but stressed he's "not out of the woods yet."
"He still has a lot of problems with his internal organs. His kidneys are a big worry," the source said. "He has done a lot of damage to his body. He will probably never be back to where he was before. Damage has been done."
E! Online added Odom's breathing tube was removed, and he was able to swallow on his own but his speech is still limited. The former Los Angeles Lakers player has been communicating with his family by using thumbs up or thumbs down signals. The site also reported Odom was recently helped out of his hospital bed and into a chair.
A source told E! Online Odom is making "great progress" but he still has a long road to recovery.
© Copyright IBTimes 2023. All rights reserved.