Lana Del Rey Accepts Variety Hitmakers' Decade Award: 'I'm Grateful For All The Criticism'
KEY POINTS
Lana Del Rey thanked her managers Ben Mawson and Ed Millett in her acceptance speech at Variety Hitmakers
She revealed that they got her out of a horrible deal she signed while she was living in a trailer park
The singer also paid tribute to her grandmother
Lana Del Rey was the recipient of Variety's Decade Award during its fifth annual Hitmakers brunch Saturday.
The 36-year-old singer, who hit the red carpet in a green mini dress with a revealing criss-cross neckline, was presented the award by her "Wildflower Wildfire" collaborator Mike Dean at the event held at City Market Social House in Los Angeles.
In her acceptance speech, the "Summertime Sadness" hitmaker said she was grateful for not only the acknowledgment of her work but also "all the criticism," admitting, "I get a lot."
"What's good about it is I really believe what's reflected back to you is in some way a mirror to what's going on in your inner life," she said. "It's given me a huge opportunity to look inward and to look at my family of origin and look at my lineage, see what's going on up there."
Del Rey also paid sweet tribute to her grandmother, saying, "Any of the lightness and funniness and goodness in me I pretty much specifically got from her."
Furthermore, she stressed how one's passion could lead to excellence. Del Rey said that she has been lucky to have followed her "muse" for 18 years, which she said has taken her away from music at times and into "other mediums and other job opportunities that have nothing to do with the arts at all."
"I'm very flexible and what I've come to understand is that if you follow what you're interested in, you'll end up being the most creative in that field," she added.
Del Rey went on to give the audience a piece of advice, which was to "do what feels right" no matter what one's job is. "I always like to say that the way I live my life is my poetry, my lovemaking is my legacy, and I get to make music in between," she continued.
She also gave a special shoutout to her managers Ben Mawson and Ed Millett, who have been with her throughout her journey as an artist.
"I'm super grateful for them, Ben and Ed, and for this award. I'm really glad that they're here with me. They picked me out of the bar scenes, lounge singer scenes that I was singing in for about eight years before I met them," Del Rey said.
She recalled her managers getting her out of a horrible deal involving "11 records" for $9,000 that she said she signed while she was working at a restaurant and living in a trailer park.
"Ben did that in one hour, and then the next day, he flew me to London and let me live with him. In a year, I wrote 'Video Games,' and I was ready to make good records, I was ready to make a lot of records," Del Rey shared.
In November, Del Rey set a new record as the artist with the most no. 1 albums on Billboard's Alternative Albums chart, Billboard reported. Her latest album "Blue Banisters" was her sixth to achieve that chart position.
"Blue Banisters" was Del Rey's second album to achieve that top spot this year after her March release, "Chemtrails Over the Country Club." This achievement meant she beat Foo Fighters and Coldplay, who have both had five career no. 1 albums on Billboard's Alternative Albums chart.
"Chemtrails" follows 2019's "Norman F—ing Rockwell," which peaked at no. 3 on the Billboard 200. That album earned the singer-songwriter multiple Grammy nominations.
Prior to setting the new record, Del Rey deactivated all of her social media accounts in September, citing projects that "require privacy and transparency." But she assured fans at the time that she will continue to work on her spoken word albums, her other music projects and her poetry.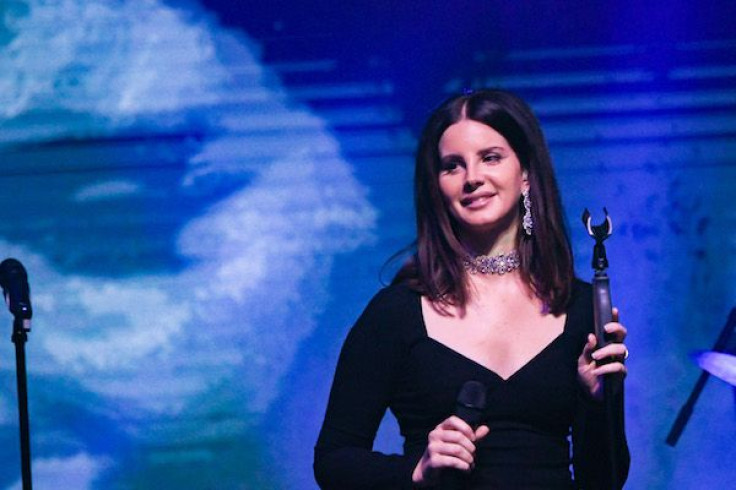 © Copyright IBTimes 2023. All rights reserved.