LAPD Investigating Manson Family Link To 12 Unsolved Murders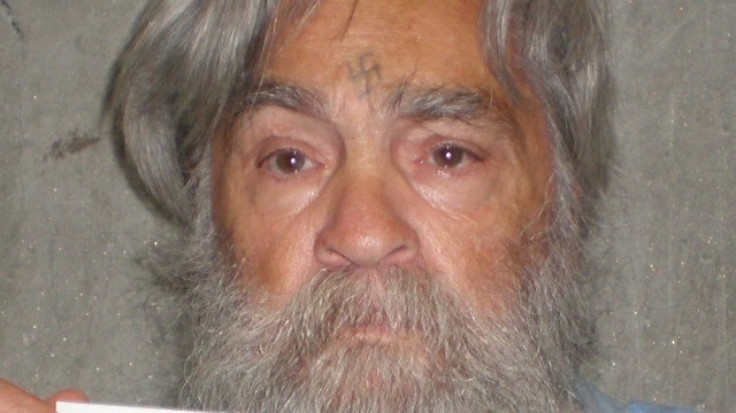 The Los Angeles Police Department has reopened 12 unsolved murder cases that may be linked to the so-called Manson Family.
The 12 murders occurred in areas where the Manson Family was known to operate, according to the Los Angeles Times. By reopening the unsolved cases, the LAPD hopes to obtain audiotapes of conversations Charles "Tex" Watson, a member of the Manson Family, had with his attorney in 1969.
The LAPD believes the tapes contain more information about the Manson Family and their activities, the L.A. Times reported. Recently, U.S. District Judge Richard A. Schell in Plano, Texas, blocked the LAPD from getting a search warrant to obtain the tapes from an office.
According to Schell, "[T]he LAPD has provided no explanation as to why this court should shortcut the usual procedure for determining a bankruptcy appeal of a previous ruling in Bankruptcy Court." Previously, a U.S. Bankruptcy Court judge in Texas had ruled in favor of granting the LAPD access to the audio recordings. However, Watson appealed that decision, and the case has yet to be resolved.
According to LAPD Commander Andy Smith, "We are hoping that these Tex Watson tapes can provide us further clues on these cases.... We are doing this for the families of these victims."
Watson is currently serving a life sentence for his role in the Manson Family murders in 1969 of Sharon Tate, Jay Sebring, Steven Parent, Wojciech Frykowski, and Abigail Folger on Aug. 9 and of Leno LaBianca and Rosemary LaBianca on Aug. 10. Tate was pregnant at the time of her death.
Watson, 66, has been denied parole 14 times and is serving his life sentence at Mule Creek State Prison in Ione, Calif. His next parole hearing is scheduled for November 2016.
Charles Manson is also serving a life sentence, at the California State Prison in Corcoran. Manson, 77, has been denied parole 12 times and will not have his next hearing until 2027.
© Copyright IBTimes 2023. All rights reserved.
FOLLOW MORE IBT NEWS ON THE BELOW CHANNELS