Lark Voorhies Absent From 'Saved By The Bell' Reunion With Jimmy Fallon; But Why?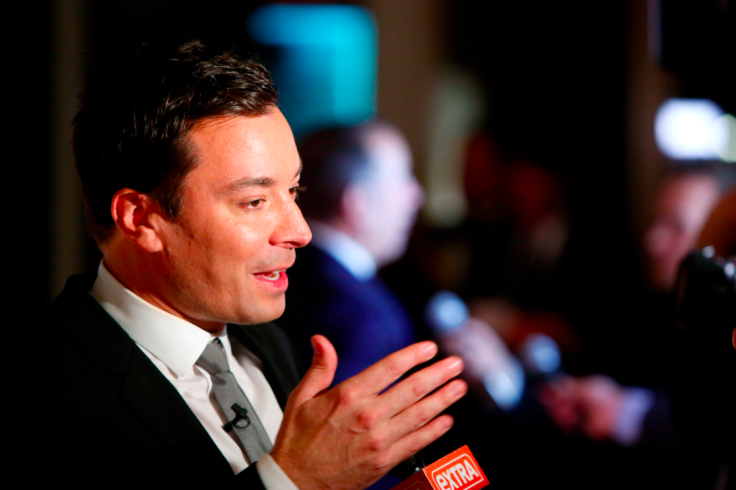 Fans of "Saved By The Bell" rejoiced when the old gang got together Wednesday night for a skit with Jimmy Fallon on "The Tonight Show," but there was someone who was visibly missing: Lark Voorhies. She is best known for her portrayal of Lisa Turtle -- Bayside's resident fashionista. Voorhies hasn't gotten many notable gigs recently, so her excuse for not joining Mario Lopez, Mark-Paul Gosselaar, Tiffani Thiessen, Elizabeth Berkley and Dennis Haskins at the "SBTB" reunion is a little odd.
Voorhies apparently did not attend the flashback because she was too busy. "Lark would have loved to be part of the Jimmy Fallon skit (as she is a big fan of the show), however due to an intense work schedule she was not available," her publicist told E! News.
Fans probably would have liked to see Voorhies, especially after her mother, Tricia, told People magazine in 2012 that her daughter had bipolar disorder. It's a claim that the '90s star denies. "I have no worries myself, nor do I exude, exhibit or possess within my living stratus any reason why someone should worry [on] my behalf. ... It's completely fictional," Voorhies told Entertainment Tonight, according to the Huffington Post.
Though Voorhies has a Twitter account, she rarely tweets. Naturally, she didn't make a statement about the Jimmy Fallon skit.
Also absent from the reunion was Dustin Diamond, who might be better known as Screech. Although he hasn't gotten many high-profile acting gigs since "SBTB" wrapped, Diamond continued to remain in the spotlight -- or, at least, the headlines.
Aside from doing porn and selling T-shirts to save his house, Diamond caused a stir after he was arrested in December for a stabbing incident at a bar in Port Washington, Wisconsin. He was charged with three misdemeanors but claimed he did not intentionally stab anyone. He pleaded not guilty.
Diamond did not provide an explanation for not attending the reunion skit.
Follow me on Twitter @mariamzzarella
© Copyright IBTimes 2023. All rights reserved.