'The Last Of Us: Remastered' Coming To PlayStation 4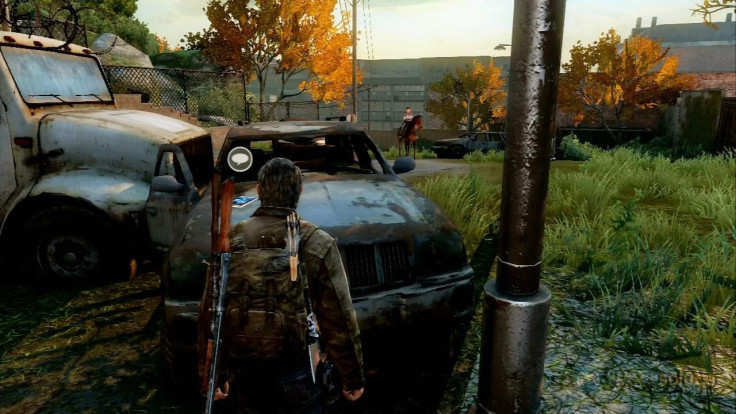 It's official. 2013 survival horror "The Last of Us" is coming to Sony's next-gen PS4. The critically-acclaimed title will run in 1080p with advanced textures and will feature all major content updates.
Last month, rumors of the action-adventure title coming to PS4 began to circulate when PlayStation Turkey Vice President Sercan Sulun stated the game would eventually be available on the console in digital and physical format.
Sulun made the announcement via a video posted to Turkish CNN gaming website Multiplayer, saying the zombie-tastic survival horror game would launch on the PS4 sometime this year.
NeoGaf user Quirah translated the online text, saying Sulun states "sequel is not coming right now as far as I know, but I can say that [the] first game will be released this summer for PS4 as a physical and digital copy with enhanced graphics," in response to a question about a potential 'The Last of Us' sequel."
"The Last of Us" launched for the PlayStation 3 on June 13 last year and on June 20 in Japan. The survival horror title sold more than 1.3 million units during its first week and as of last month, has sold more than 6 million copies worldwide.
In the game, the player takes on the role of Joel, a single father who must travel across a post-apocalyptic United States in 2033 to protect a young girl named Ellie and deliver her to a resistance group. The group, who call themselves the Fireflies, believe Ellie may be vital to curing the zombie-like infection that has destroyed the planet.
Naughty Dog worked on the title in secret for two years after completing 2009's "Uncharted 2." The game was teased before the Spike Video Game Awards in November 2011 and was publicly shown in a gameplay demo at E3 2012.
After its release, the game received critical praise, earning a 95.04% on GameRankings. "Because the game spent so much time convincing me to care about these characters, its emotional high notes were even more effective, and its many sad scenes even more devastating," Polygon said. GameSpot also called the "music and sound design exceptional."
More details on "The Last of Us: Remastered" can be found below.
Moving our efforts to the PS4 has allowed us to remaster an already phenomenal looking The Last of Us in 1080p with a list of upgrades including higher resolution character models, improved shadows and lighting, upgraded textures, along with even more improvements.

We love setting challenging technical hurdles for us when working on each game – and this is no different. We've been working hard on The Last of Us Remastered to release a next-gen evolution worthy of the 200+ Game of the Year awards, not to mention the acclaim and expectations of our fans. We will be revealing more detailed information about the upgrades for the PS4 version in the coming months.

In addition to all the technical updates, we're also including an exclusive director's commentary for all in-game cinematics featuring Creative Director and Writer, Neil Druckmann; Voice Actor, Troy Baker, who plays Joel; and BAFTA Award winning Voice Actress, Ashley Johnson, who plays Ellie. We've released a ton of additional content since The Last of Us launched in June 2013, including our first ever single player expansion, Left Behind. We're happy to say that the major content releases will be included with The Last of Us Remastered:
Left Behind single player expansion
Abandoned Territories multiplayer map pack
Whether you are new to The Last of Us or have played it already on the PS3, we hope you are all looking forward to this release. We are! You can preorder The Last of Us Remastered for PS4 right now from many of your favorite retailers and receive these preorder bonuses:
Reclaimed Territories pack – details will be coming soon on exactly what is included
100 Supply Points (XP) for use in Factions mode
Two special bonus skins for Joel and Ellie which will be unlocked after your complete the single player campaign
Increased Crafting Speed for use in the Single Player Campaign
Increased Healing Speed for use in the Single Player Campaign
9mm Reload Speed Increase Upgrade for use in the Single Player Campaign
Rifle Clip Capacity Increase Upgrade for use in the Single Player Campaign
If you preorder on the PlayStation Store, you will receive three extra preorder bonuses to unlocks in Factions multiplayer:
Early Access to the Brawler Survival Skill in Factions Mode
Early Access to additional Loadout Points for use in Factions mode
Early Access to the Jeep Cap and Surgical Mask for use in Factions mode
Are you excited for "The Last of Us: Remastered?" Leave a comment or tweet me!
© Copyright IBTimes 2023. All rights reserved.